Our 2021 YouTube events will take place in June and December. 
Our previous event was held on June 26th 2021. Here are the Award Winners for this event: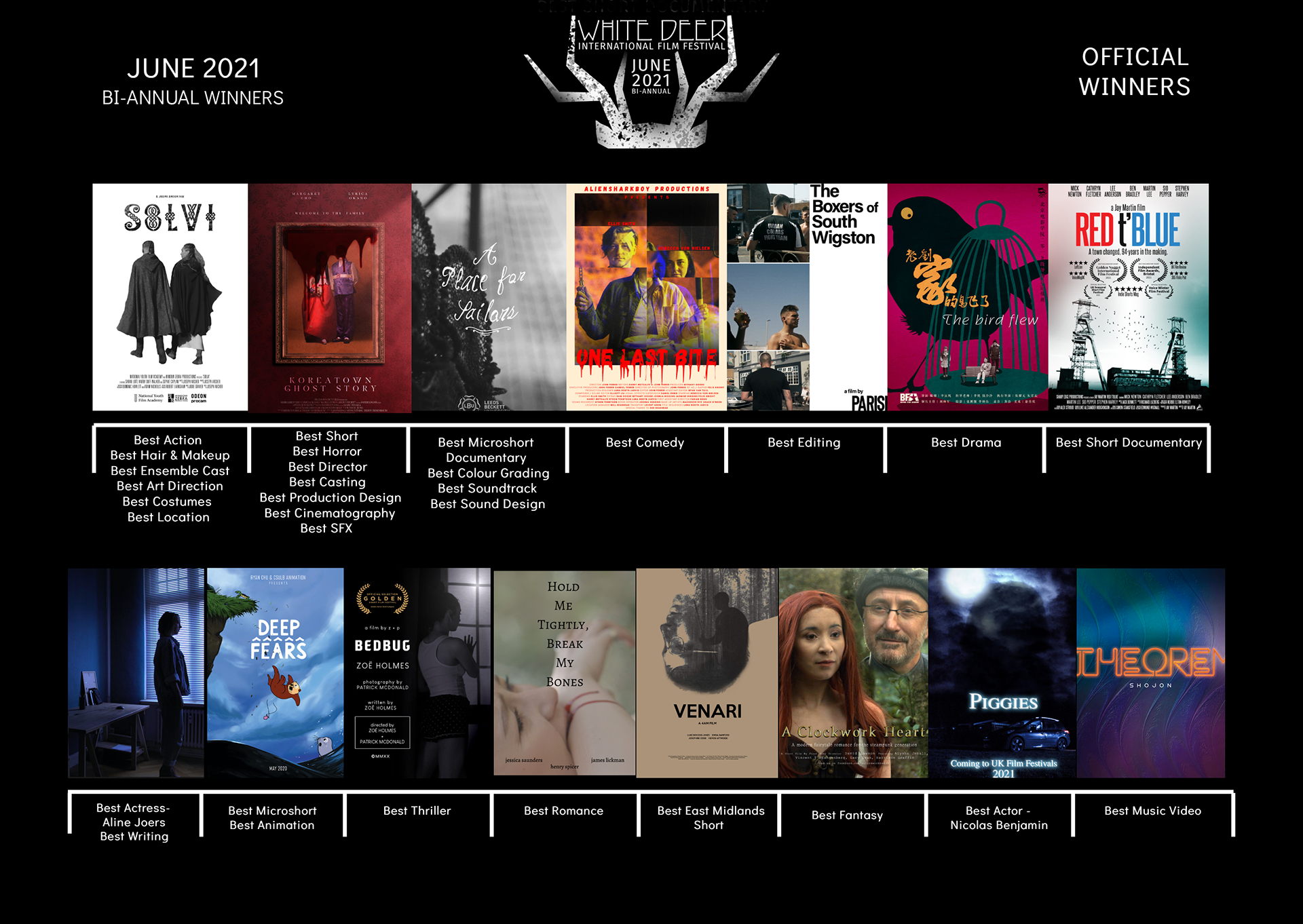 Our 19/20 Annual Event was shown through YouTube & Facebook streams where attendees could connect, chat, and network as they chose to. 

The event ran from the 5th of September through to the 13th of September!
WHITE DEER IFF 19/20 ANNUAL EVENT SCHEDULE
5th September - Screening Session (incl. feature film)
6th September - Screening Session (incl. feature film)
7th September - Screening Session (incl. feature film)
8th September - Screening Session (incl. feature film)
9th September - Screening Session (incl. feature film)
10th September - Screening Session (incl. feature film)
11th September - Screening Session (incl. double feature)
12th September  - East Midlands Screening Session with Audience Choice Award - Guest Speaker Seminars -   GOLD Annual Awards Winners Announcement
13th September - GOLD Annual Award Winners Screening Session
We screened the Bi-monthly winners from the past year of high-quality entries with Microshorts & Shorts from all categories shown in full and Features either in-full or with a highlight of the best bits. Each screening session was preceded by a short introductory video to welcome attendees. Furthermore, we invited some guest judges & speakers to host seminars on different topics related to filmmaking. The Annual Event week was also entirely FREE OF CHARGE!​​​​
We called on several guest judges to help us to decide the winners of the Annual GOLD Award Laurel for each category and this was announced on Saturday the 12th September. The Annual GOLD Award winning films were shown again on Sunday the 13th Sept. The winners were as follows:
East Midlands & Main Category Winners
Best East Midlands Short - Dead Air
Best East Midlands Micro Short - Delivery
Best Feature - Ups and Downs
Best Short - My Dad Marie
Best Micro Short - Dear Hearing World
Best Drama - Just a Girl
Best Documentary - Balkan Blues
Best Action - PRIMAL
Best Sci Fi - Q: ghostly remote effect
Best Thriller - Fifty
Best Comedy - Sidepiece
Best Horror - Petra
Best Romance - Cheeseburger
Best Experimental - PLAY
Best Music Video - Arc North x Polarbearz (ft. Camilla Neideman)
Best Animation - Leaf of Faith
Technical Category Winners
Best Director - Just a girl
Best Actor - Within
Best Actress - Morituri
Best Writing - An Eye For An Artisan
Best Ensemble Cast - Asra
Best Art Direction - The Bird Room
Best Cinematography - Morituri
Best Editing - The Last day on duty
Best Visual Effects - Ghost in the Gun
Best Hair & Makeup - Shattered
Best Sound Design - The Unsent Letter
Best Soundtrack - The Ribbon
Best Trailer - As Is
An example of the GOLD Laurel sent to the winners can be seen below: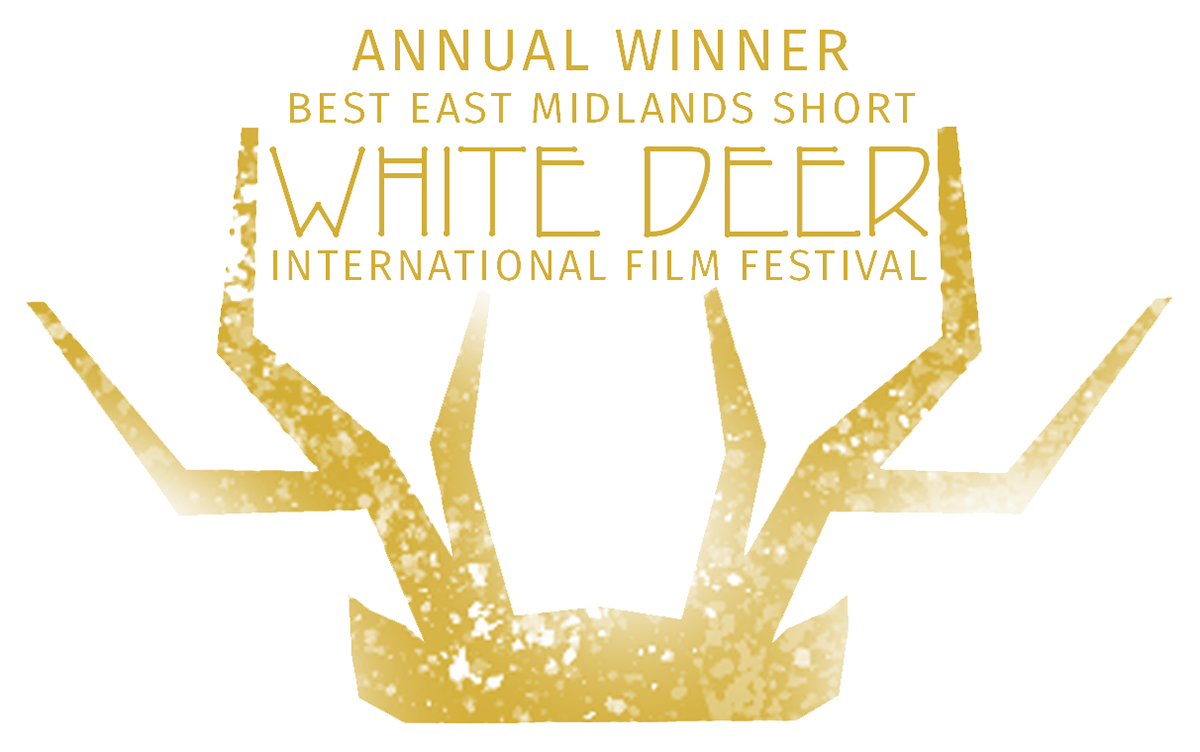 Alongside the winner's announcement, we also screened films from our East Midlands categories and asked for your input on which entry deserved a special mention via an East Midlands Audience Choice Award. The winner of this award was 'An Eye for an Artisan' by Guy Nicholls of GTN Productions.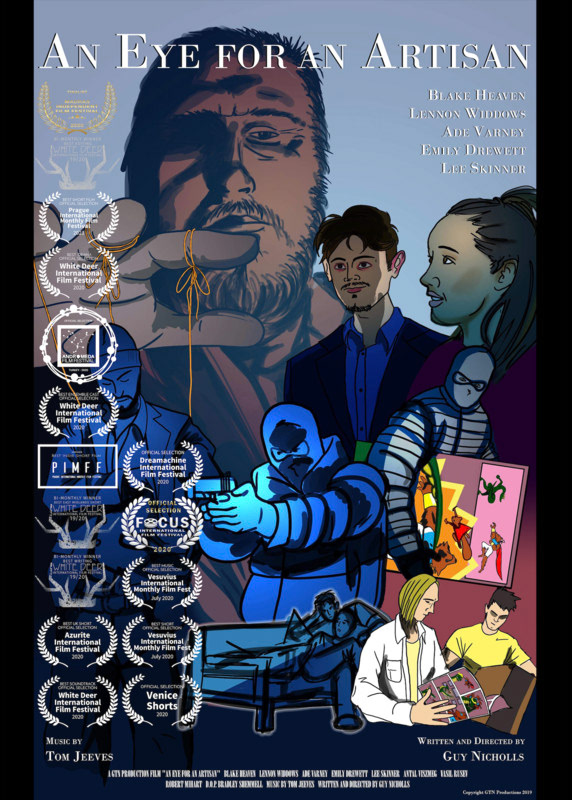 As always, we shared more precise information on each of these areas over Social Media pages!
We want to say an absolutely massive thank you to you all for submitting to us in our first year and supporting us. It has been a delightfully interesting & rewarding first year and we are already so excited to grow the festival in year two. 
If you have any questions at all, please let us know.
All the best & stay safe,
The White Deer IFF team