THE WHITE DEER FILMMAKING PODCAST
We really value the contributions that budding filmmakers can have in shaping the industry of tomorrow. If you are a winner, we would like to invite members of your team to our online podcast to discuss your film and to share your experiences and wisdom with others.
​​​​​​​
Listen to the most recent episode here or on your preferred podcast provider
16. Andreas Avgousti - Horror galore in a film without gore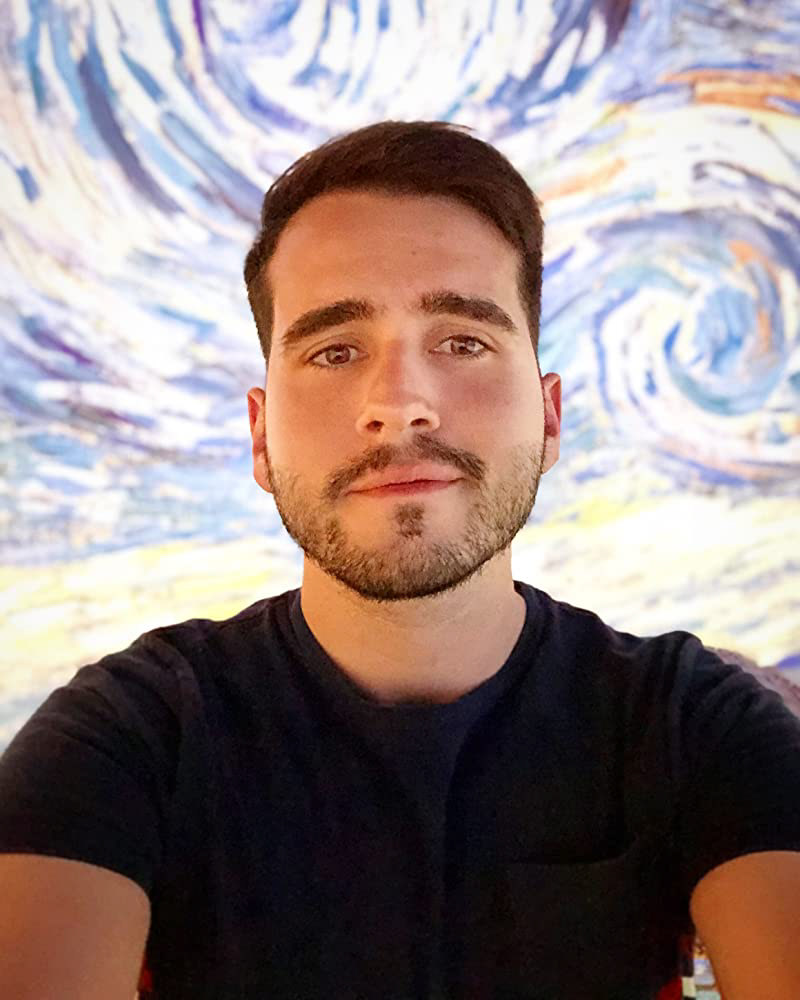 In this spooktacular interview, we talk to Andreas Avgousti who won our Nov/Dec 2019 Best Horror award for his film, Petra. It is made very clear to us that horror is an absolute passion for Andreas who watches at least one horror film per week. This joy exists from a very young age and it surprised us to learn that the principal location in Petra was a house that a seven-year-old Andreas knew and wished would be used in a horror film one day. Of course, he is very proud that his own film achieved this and it is great to hear that this film takes Andreas back to his childhood. Similarly, it is interesting to hear about the film-industry in Cyprus and to touch upon Cypriot folklore that helped develop this film's script. We also cover the state of modern horror and find that Andreas has an innate ability to create ideas that are terrifically scary, as he is working on another horror film, which we will look out for keenly.

15. Amy Clarkson - Making a film with a script close to your heart
In this heartwarming discussion, we meet Amy Clarkson the writer and director of the Nov/Dec 2019 Best Drama-winning film, Life's Rich Tapestry. We are guided through the film's origins and learn that Amy used her own experiences in life to develop its narrative. We were curious to know if this was personally challenging and touched upon techniques that Amy used to avoid reliving negative memories.
An incredibly insightful element of our conversation pertains to the coordination of the pre and post-production stages. Amy, wisely, chose to discuss her ideas with an editor before shooting her film. This specifically helped with a clever narrative tool that played with the film's visual colouring, a very impressive tactic for a first-time director. Finally, we briefly touch upon the film industry in France and how it contrasts with both London and Scotland, learning how a smaller community can surprisingly lead to more work.
14. Andrew Chen - Shooting a modern Western; Put the money in front of the camera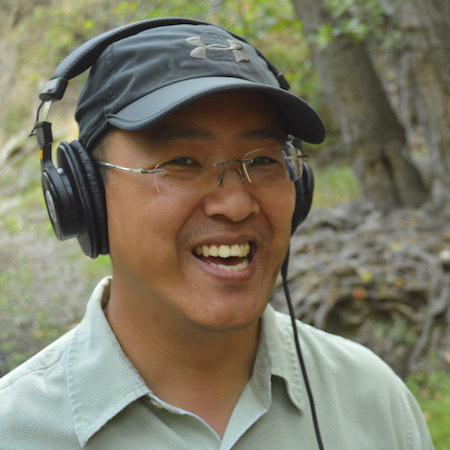 Andrew Chen, director of our Nov/Dec 2019 Best Visual Effects winning film, Ghost in the Gun, is kind enough to join us for this Western-themed interview. It is clear that Andrew took great care to make every aspect of his film of the highest quality he possibly could, in pre-production, and throughout the shoot. This is emphasised by the mantra from his cinematographer to "put the money in front of the camera" which aligns with our own stance. It is important that, where possible, post-production should be an enhancement stage as opposed to a fixing stage, which some film projects are guilty of. Finally, we were astonished to learn that this was Andrew's first film as director and were also ecstatic to hear his hopes and ambitions to see it built into an anthology series.

13. Charlie Dennis - Improvising an award-winning film.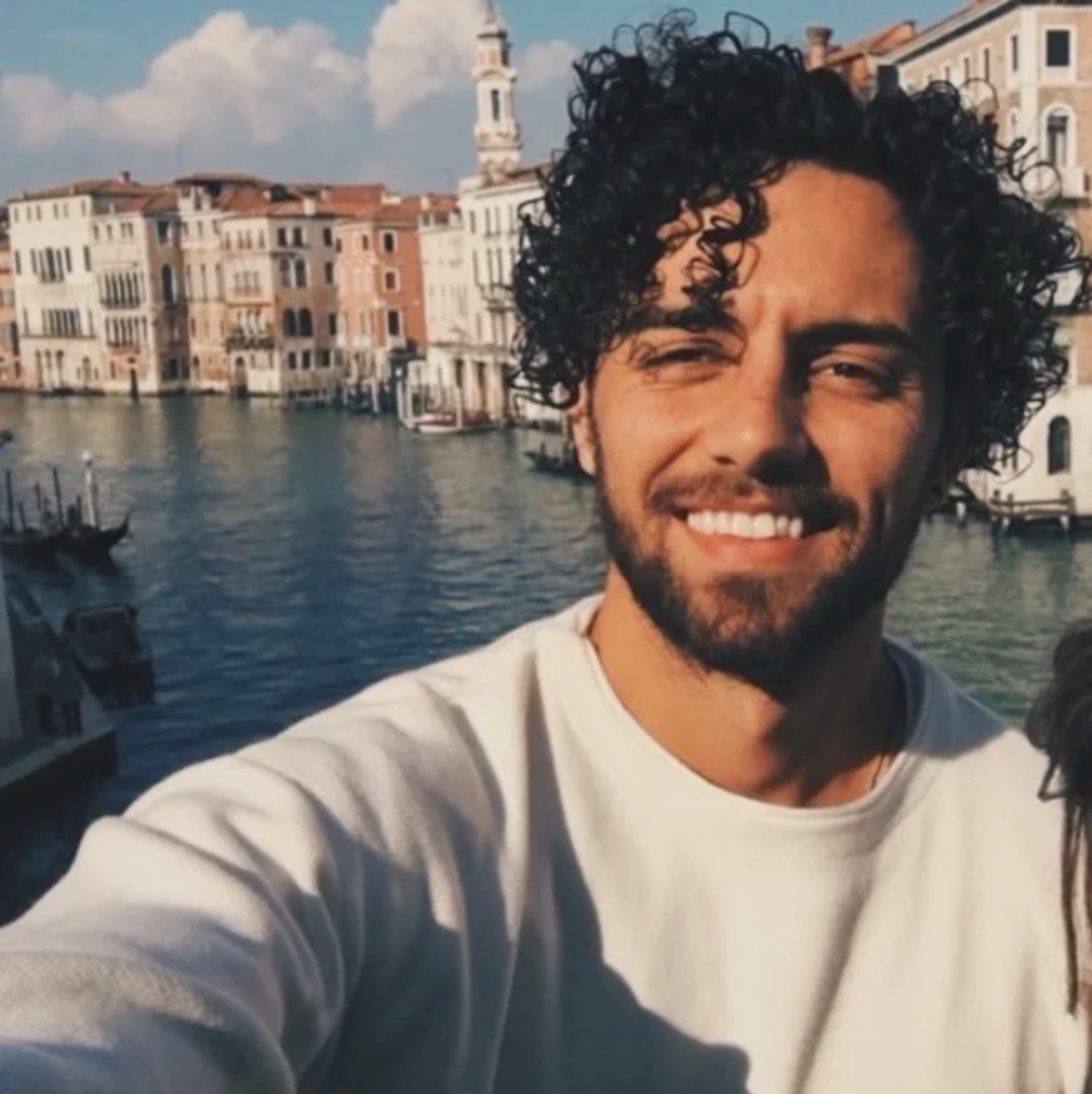 Today, we talk to our Nov/Dec 2019 Best Microshort bi-monthly winner, Charlie Dennis, about his film The Hug Deal. We quickly realise that Charlie is an experienced filmmaker, having undertaken many roles on numerous, and varied, sets. However, we were desperately curious to ask Charlie about how this film was made, having been informed that it was almost entirely improvised on-set. Through this discussion, we cover how leftover gear can be utilised intelligently and how strong themes can be portrayed in an approachable format. We speak about the film's charm, and how the effective use of comedy was developed to both convey a message but also to maintain the film's entertaining core. Finally, we learn about Charlie's ambitions to tell unique narratives in simple yet striking ways.
12. Thomas Pollock - Writing through time; telling stories from history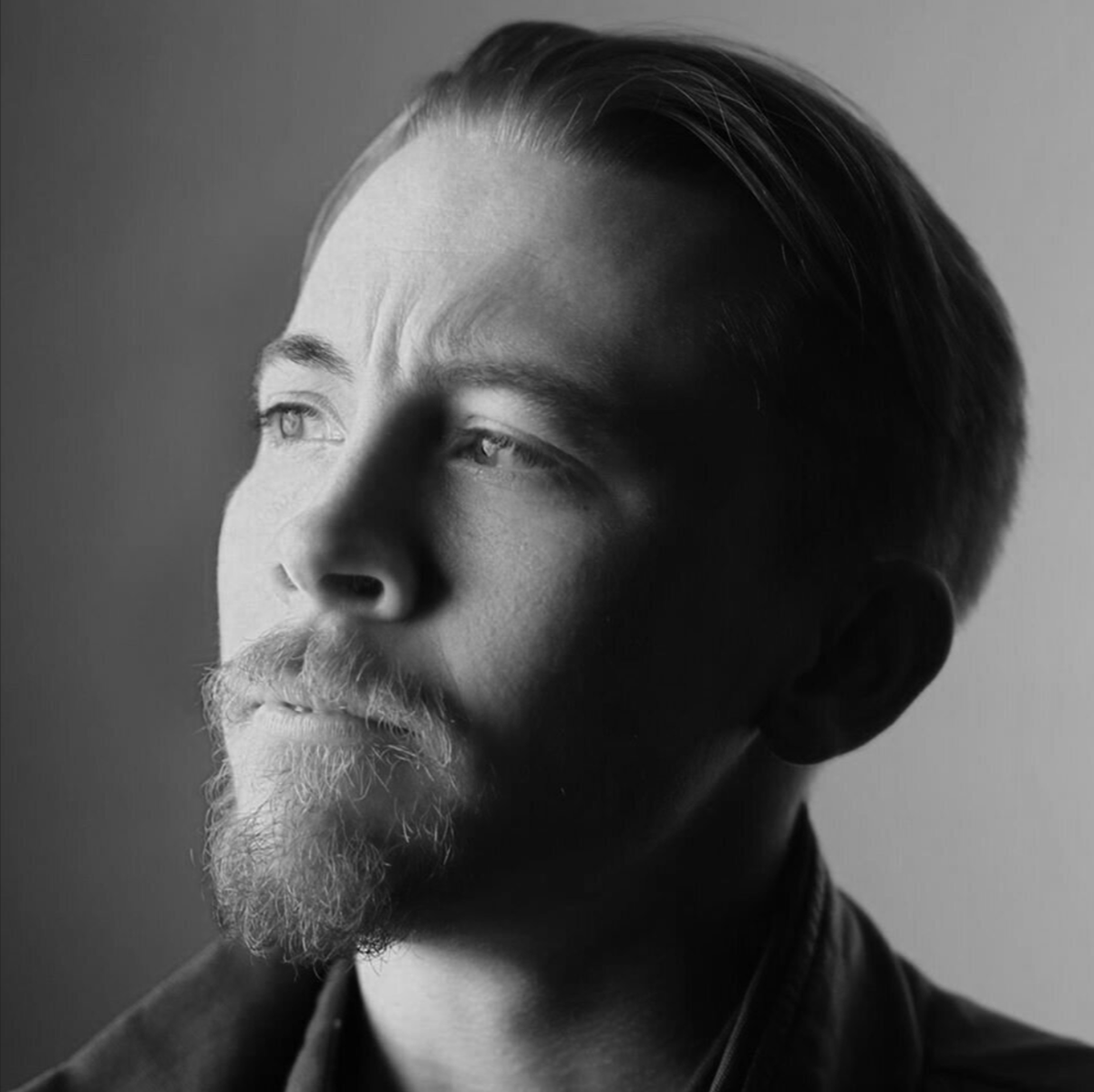 Delving back in time to World War 1, we discuss the ambitious period film, Victories, directed by Thomas Pollock. With a win for Best Writing at the Nov/Dec 2019 bi-monthly awards, we explore Thomas' experience of developing a writer/director partnership over multiple films. More specific to this entry, we learn about the team's effort to tell both sides of the story in war and about creating compelling characters that may typically be an obvious villain. We also ask about Thomas's efforts in acquiring the authentic props, costumes and narrative elements that helped to complement the well-written story.

11. Stephen Parkhurst-Telling a story quickly, efficiently, and visually as an independent filmmaker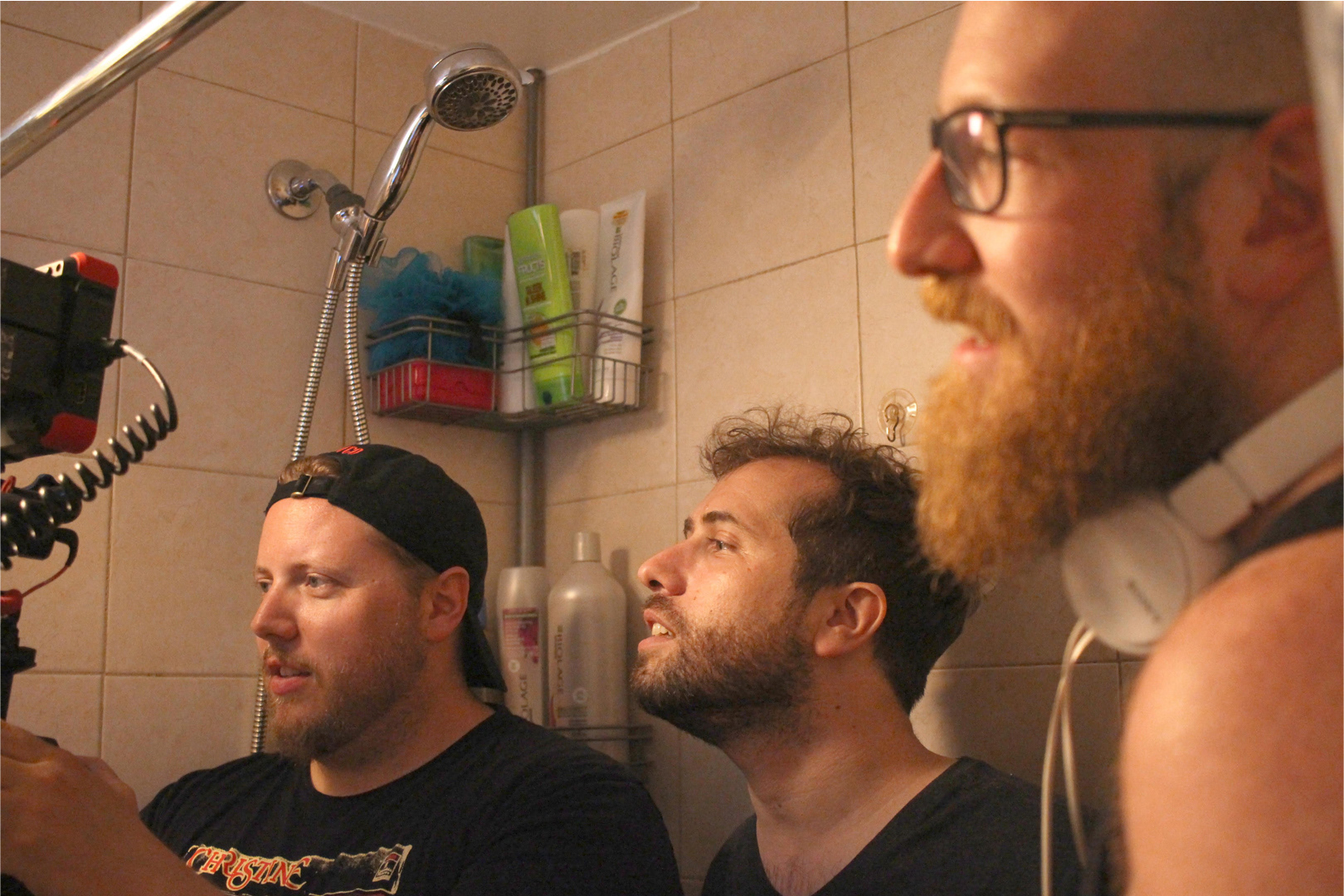 In this fascinating interview, we meet Stephen Parkhurst; director of the Best Horror Winner (Sept./Oct. 2019), Near Sight. Stephen guides us through the production of his film, sharing his thoughts on the power of short runtimes and visual storytelling. He also touches on his awareness of audience analytics, specifically on YouTube, especially useful for indie filmmakers trying to grow an online profile. Related to this, Stephen explains the importance of having a strong, and relatable, premise which should be emphasised as early into a film as possible. Further demonstrating a keen knowledge of rational filmmaking, we discuss Stephen's plans to shoot the film in one night, using resources readily available to him. This is a practice we ourselves would encourage wholeheartedly especially during pre-production plan-making. Finally, we briefly explore the usefulness of using actors who are aligned with your vision as a storyteller/director and tie this together with the overarching theme of efficient filmmaking executed extremely well.
10. Jonathan Galland - Composing emotive music for film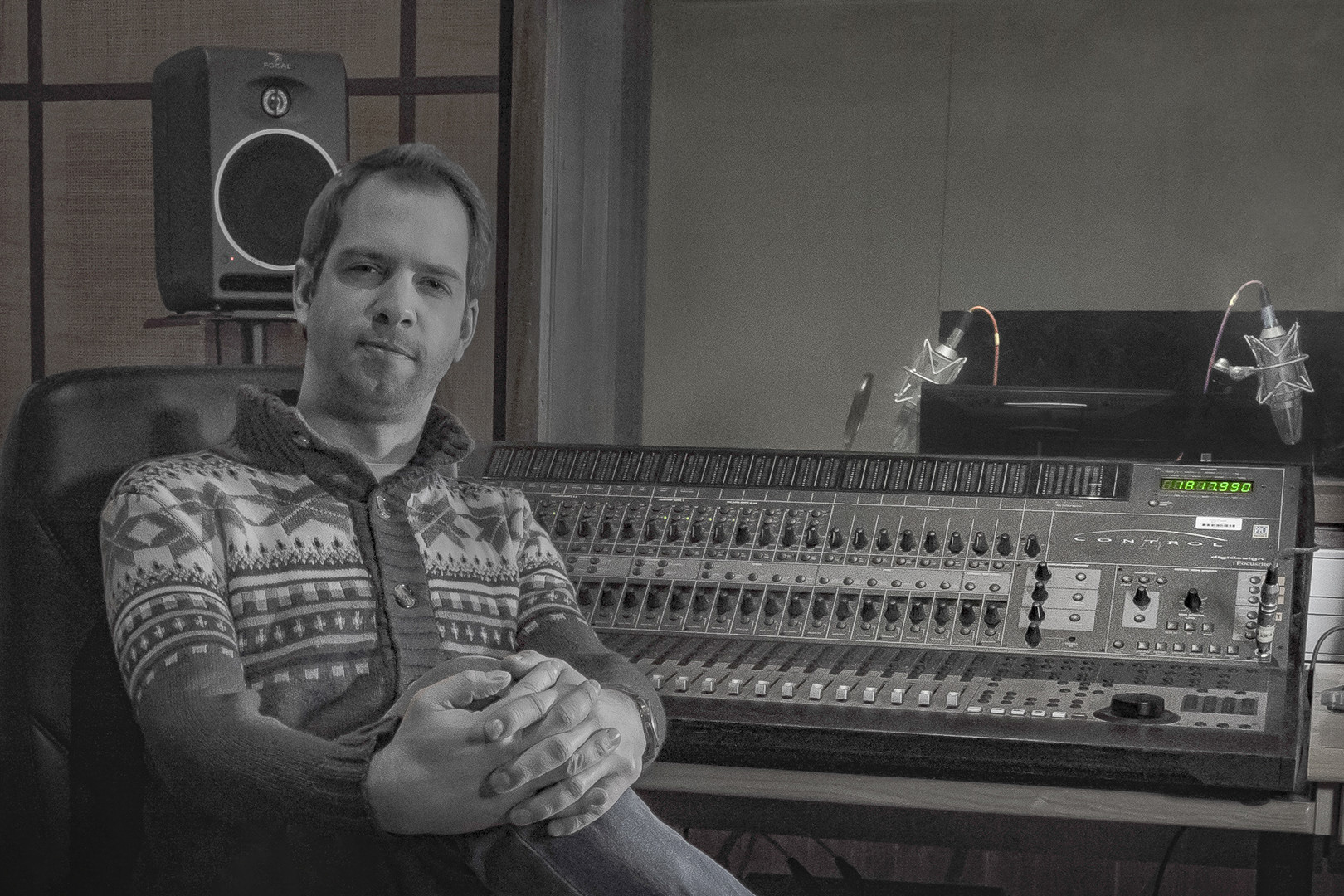 In this episode, we speak to Jonathan Galland, the composer for 'The Ribbon' which won best soundtrack in our Sept/Oct 2019 season. We find out about the interesting history of the project and how he came to it. Jonathan also takes us through the importance of music in film and some of the pitfalls and challenges that can come with collaborating on a score for a film. Jonathan's talents are clear throughout the interview and he proves himself to be someone to look out for in the industry on all of his upcoming projects.
9. Javier Dampierre - The challenges and joys of making a film in Los Angeles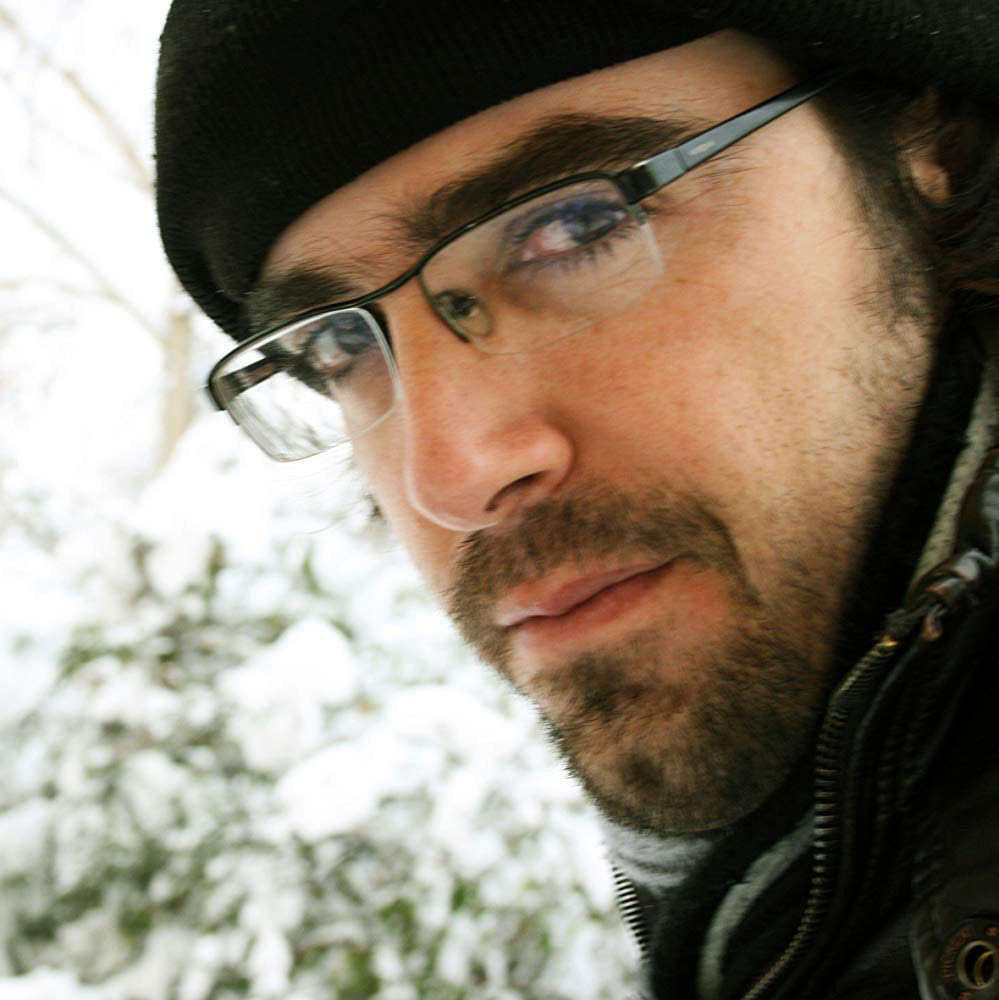 Here we speak to Javier Dampierre, director of Fifty, which won the Best Thriller award in our September/October 2019 rounds. From the interview's outset, it is clear that Javier has good experience of what it takes to work in the LA film industry. He takes us through the process of Fifty, discussing his decisions throughout, from how, and why, he chose certain crewmembers to how he explored a complex script. Javier speaks with honesty when he explains that his biggest fear was working within an apartment surrounded by windows. An advantage of this was exceptional & authentic LA scenery, but a major drawback was how much care was needed to avoid reflections in the glass. This is made more impressive by the fact that the film is shot entirely within this one room, a choice which also meant a lot of pressure was placed on exceptional performances. This point allowed us to explore his acquisition of the film's cast, including his experiences working with the high-profile actress, Dey Young. This follows with an interesting insight from Javier that emphasises the usefulness of rehearsals. Primarily, how they can be used to create familiarity between actors, freeing them to explore their parts in full.
8. Hendrik Harms - Being creative throughout film production and using the modern world to your advantage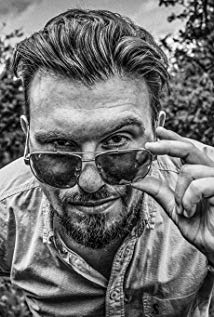 In this interview, we speak to Hendrik Harms who took on the lofty challenge of adapting a Stephen King story into a short film. His film 'All that you love will be carried away' captured our attention in the sheer diversity of its characters and how the actor's portrayal of them earned the film the 'Best Ensemble Cast' award. In many ways, we come to understand that Hendrik is a creative mind, beyond just narrative decisions but throughout production. For example, we discover that he chose to employ an unusual casting brief to the potential actors, to allow them almost complete freedom to develop their chosen characters. This certainly lead to energetic performances that were filled with surprising elements and layers, always a director's dream result. Delving further, we find that Hendrik has ambitions and a cause similar to our own, as the topic of the industry, as a whole, takes precedence. Excitingly, Hendrik shares our views that the modern world makes indie filmmaking monumentally more viable and we thoroughly enjoyed hearing his positive outlook on the future!
7. Eoin Cleland - Transitioning between low budget filmmaking and BBC funded TV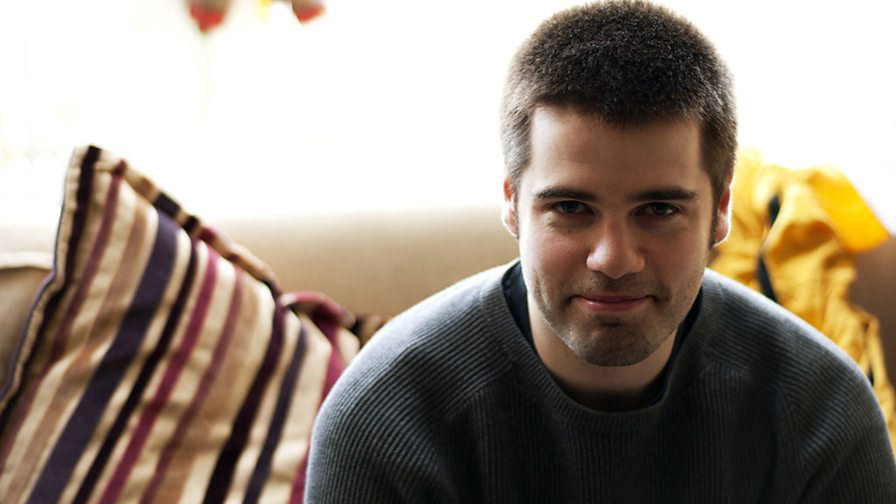 Long-time filmmaker, writer and director, Eoin Cleland, talks to us about his award-winning feature 'Ups and Downs'. The film won Best Feature in our 2019 Sept./Oct. Bi-Monthly awards. We discuss how Eoin earned his role as director of a BBC production after learning his craft on indie projects. We also cover how even on a "bigger" set there can still be moments reminiscent of the early days of a filmmaking career. The conversation culminates in showing Eoin's passion for telling authentic stories with fully realised and well-rounded characters, showing real-life, beautifully.
Episode 6 Noémi d'Ursel - Searching for sincerity and beauty in film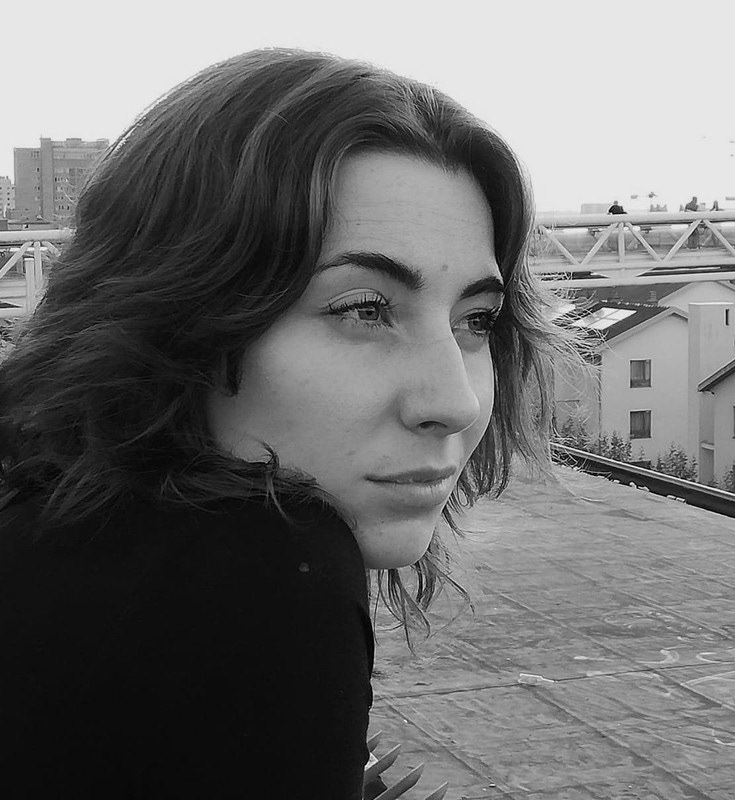 Emerging film director, Noémi d'Ursel, talks to us about her period film 'La chambre aux oiseaux', or 'The Bird Room' which won Best Art Direction in our 2019 Sept./Oct. Bi-Monthly awards. Early in the interview, we discover that she approached her film instinctually, with only a guideline script, from the outset. Delving further, we discuss her innovative approach to filmmaking with a keen focus on capturing beauty and sincerity as a priority. Echoing this penchant, we even uncover how some initial ideas emerged through the desire to use a location very dear to her heart. Not only was this very moving to hear, but it also shocked us to learn that the location was carefully chosen from a logistical/financial point-of-view. Finally, we find that Noémi has a real passion for creativity and has a desire to host a creative retreat - for filmmakers & writers etc. - within her film's own manor house.
Episode 5 Cat Watson, Director of 'Dance of the Porcelain Demons' talks to us about her unique horror short
In this interview we meet Cat Watson, director of 'Dance of the Porcelain Demons' which won Best Hair and Makeup at our Sept./Oct. Bi-Monthly Awards. Cat provides a plethora of unique, yet relatable, experiences that occurred when making this film such as, language barriers between her and her performers, working in a spooky location with pesky radiators and also the necessity to make a non-cliche horror movie. We delve further into this desire and discuss the state of the horror genre including the overuse of jump-scares. Additionally, Cat describes her feelings towards the film industry in different cities and how she is now less-constrained by the restraints the industry once had upon her. Alongside Cat's interview, we also talked to her makeup/SFX team to learn more about their work in the film and uncover the highlights and challenges of working in this department. Follow the links below to follow and support Cat and her team on their endeavours!
How did you start your career as a Makeup Artist? 
A: By painting halloween masks on my friends and myself, from creating SFX makeup from paper tissues, etc. 
What is your favourite part about being a Makeup Artist? 
A: New Challenges and mostly creating monsters. 
What are some difficulties of having a career as a Makeup Artist? For example, are there any difficulties based on where you live? 
A: Yes there are, Czech productions don't pay much to SFX makeup artists. Of course there are more opportunities in Prague and I don't mind having to travel for work. 
What advice would you give someone who wants to get started as a Makeup Artist? 
What were the most noteworthy moments from Dance of the Porcelain Demons? 
A: The making of the final appearance, staying in a room supposedly possessed by ghosts, and putting large Scalia contact lenses on actors who had never worn them before. 
What were the difficulties in creating the prosthetics/makeup for Dance of the Porcelain Demons? 
A: The above, mainly to make them look truly like stationary dolls. Jakub eventually decided on unsoftened silicone. The original actor for the Soldier Doll ended up getting sick and having to be replaced at the last minute which was a major issue as the prosthetic was pour off (moulded to his face). 
What lessons or experiences will you learn from Dance of the Porcelain Demons and implement in your next project? 
A: That I want to be even better. 
Can you tell us about other projects that you are currently working on, or projects you will be working on in the future? 
A: I'm going to do mainly music clips and some commercials , I don't plan too much ahead. 
What do you want to have achieved as a Makeup Artist by this time next year? 
A: I want to learn basic makeup, I'm awful at making people look good. 
Nikushé and Jakub are absolutely amazing and much of the films success is due to them. I am still blown away by how incredibly talented they are and the unbelievable job they did taking an idea from my head and making it a reality. Their professionalism and genuinely wonderful presence made the set a fun place to be and they deserve every bit of the recognition they're getting from their talents. Nikushé even helped with translating to the actors on occasion and always made everyone smile. Any chance to work with them will be a great experience! 
Episode 4 Tatjana Anders discusses the making of her film 'Your Reality'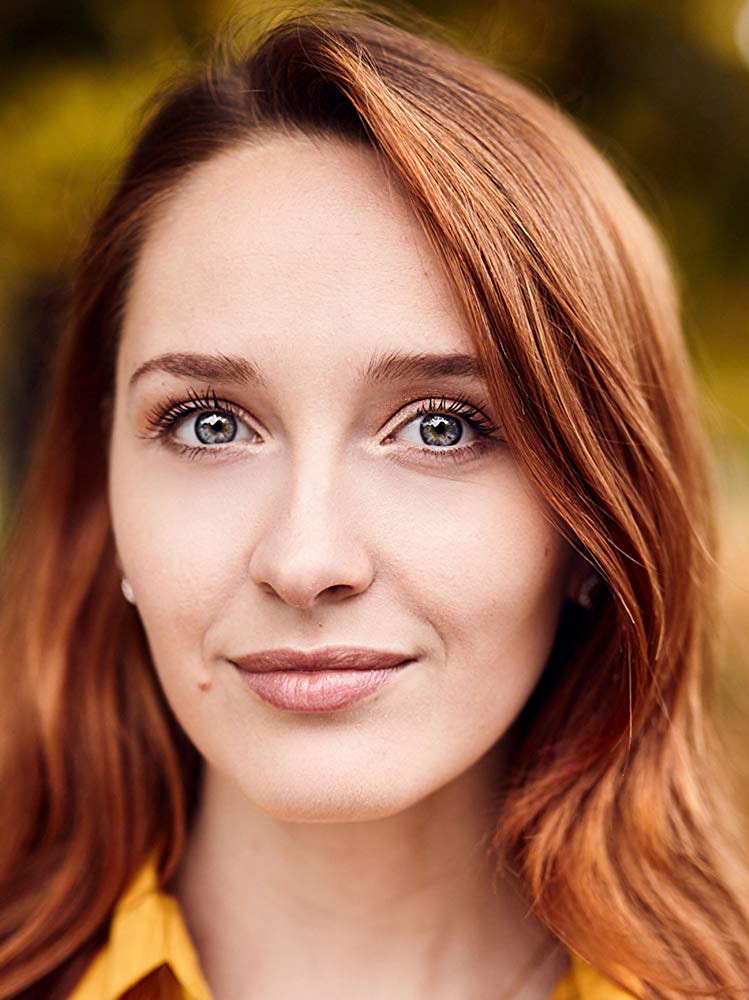 Actress, Tatjana Anders - winner of White Deer IFF's 'Best Acting' and 'Best Short' Bi-Monthly awards for Sept./Oct. 2019 - discusses the creation of her recent film 'Your Reality'. During the Podcast, Tatjana guides us through the inspiration behind her film's principal message of gaslighting and discusses why she wanted to write a story & role that had a real purpose. As we delve further into her filmmaking process, we discover the difficulties of gaining investment and the struggles of crowdfunding. However, we also learn about the importance of collaboration and how belief in a shared vision can lead to great results. Finally, Tatjana gives essential insight into identifying your own readiness to take on challenges and encourages other filmmakers to do as much with their projects as possible.
Episode 3 Making the most out of the resources you have and collaboration with Actor Mark Wisdom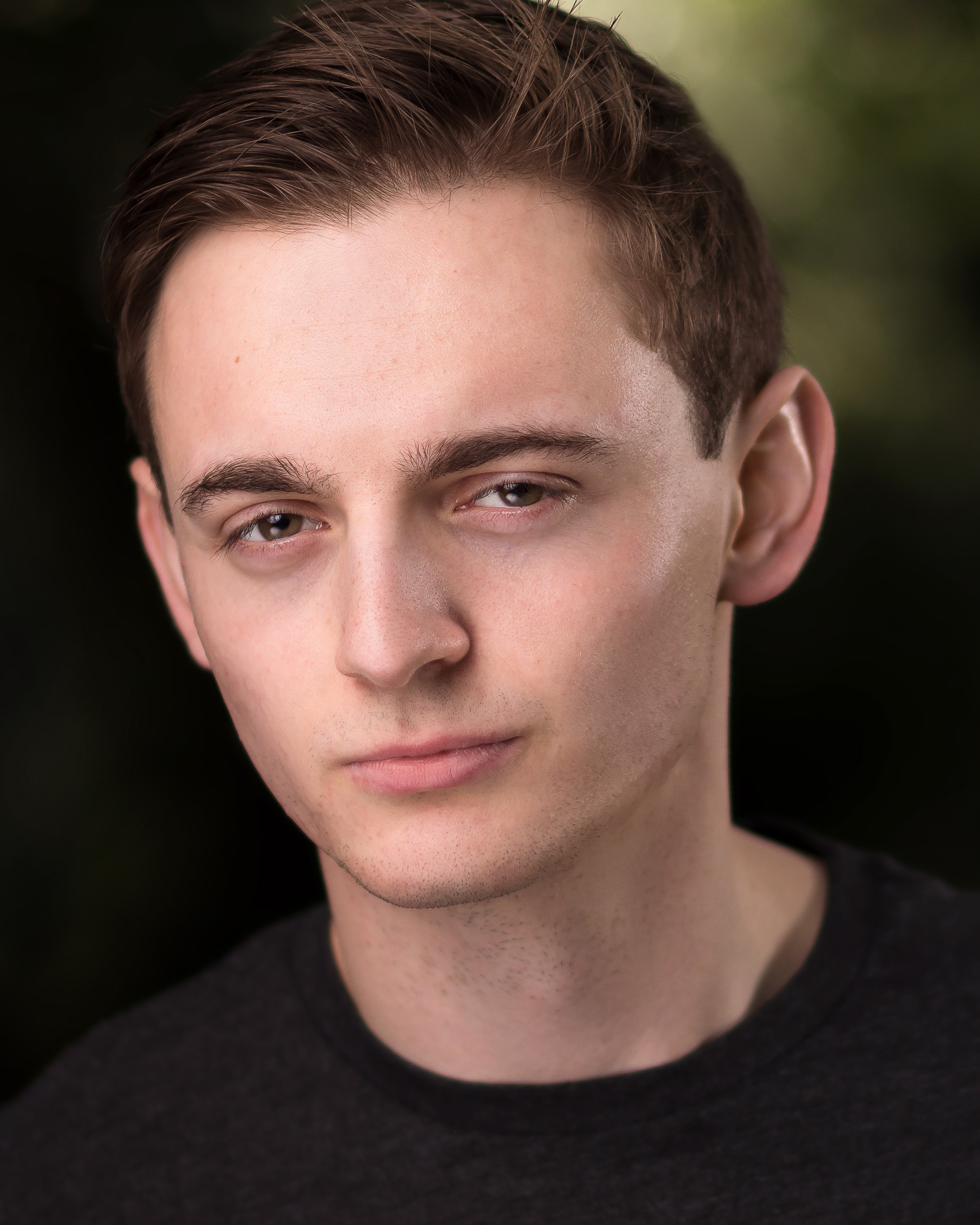 Episode 2 Big Picture Thinking with Director Alastair Railton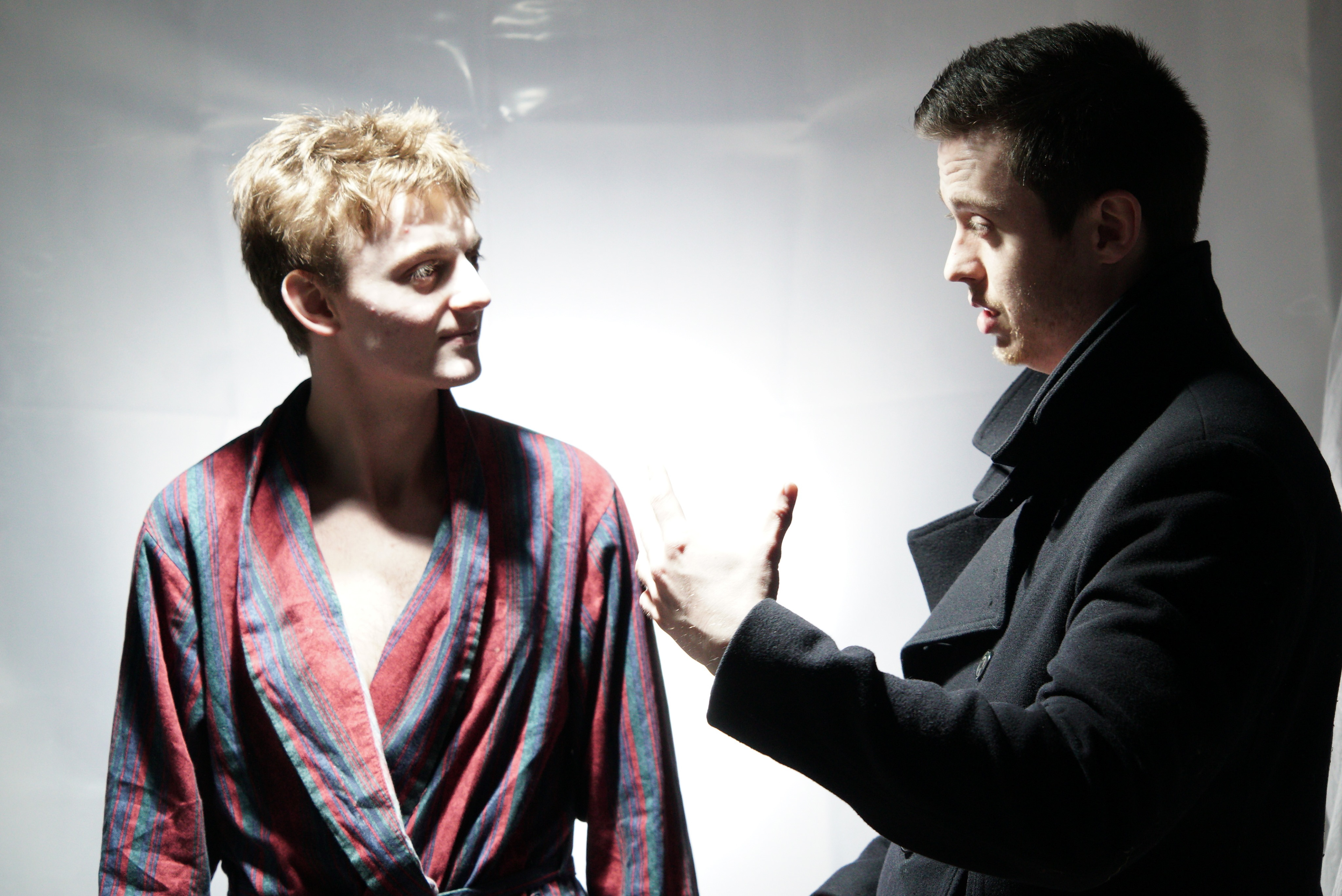 Episode 1 Finding a career in storytelling with DOP Adam Sandy