THE WHITE DEER FILMMAKING PODCAST
We really value the contributions that budding filmmakers can have in shaping the industry of tomorrow. If you are a winner, we would like to invite members of your team to our online podcast to discuss your film and to share your experiences and wisdom with others.
​​​​​​​
Listen to the most recent episode here or on your preferred podcast provider
43. Using film to break records with charity fundraiser Iain Ward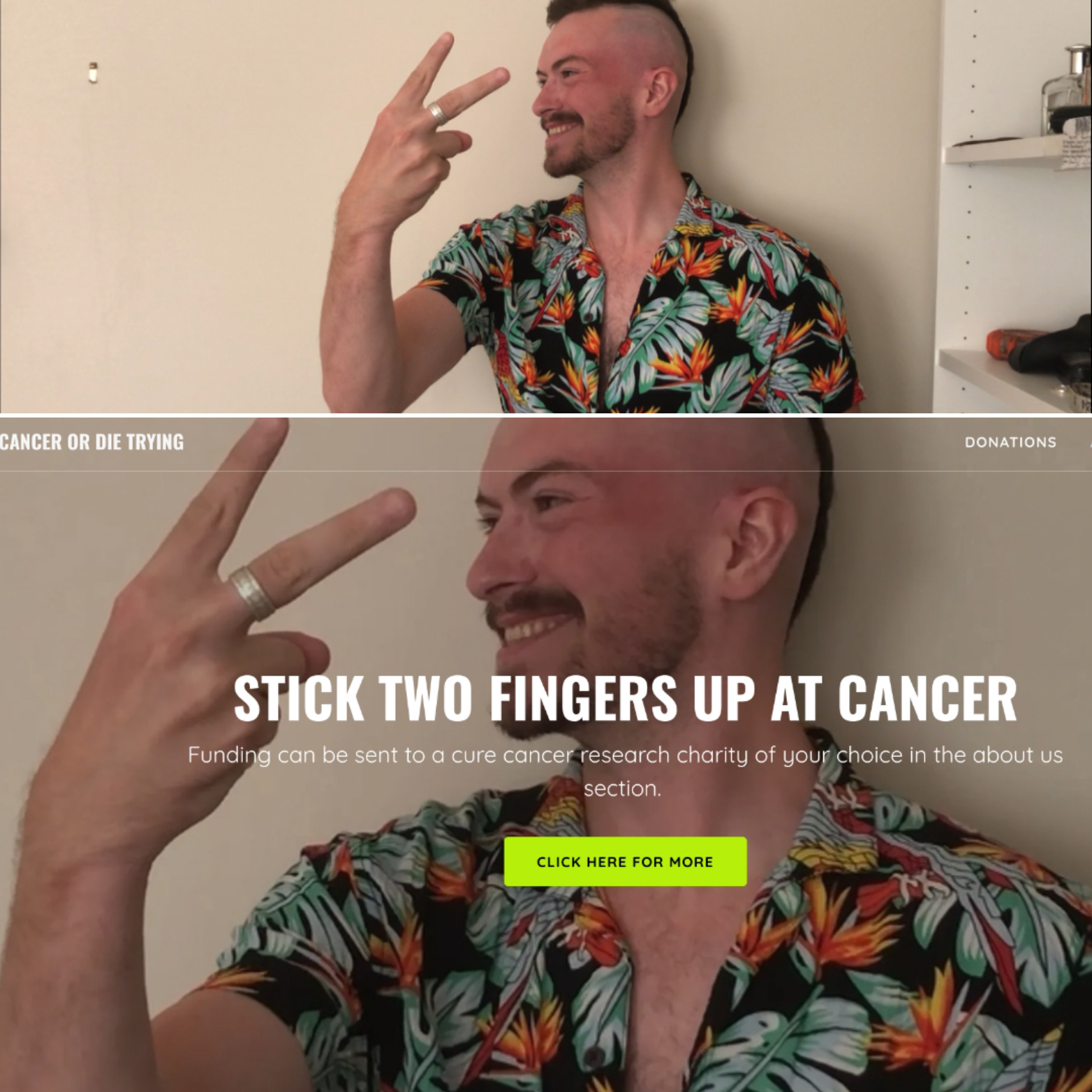 42. The Guide For Every Screenwriter with Geoffrey Calhoun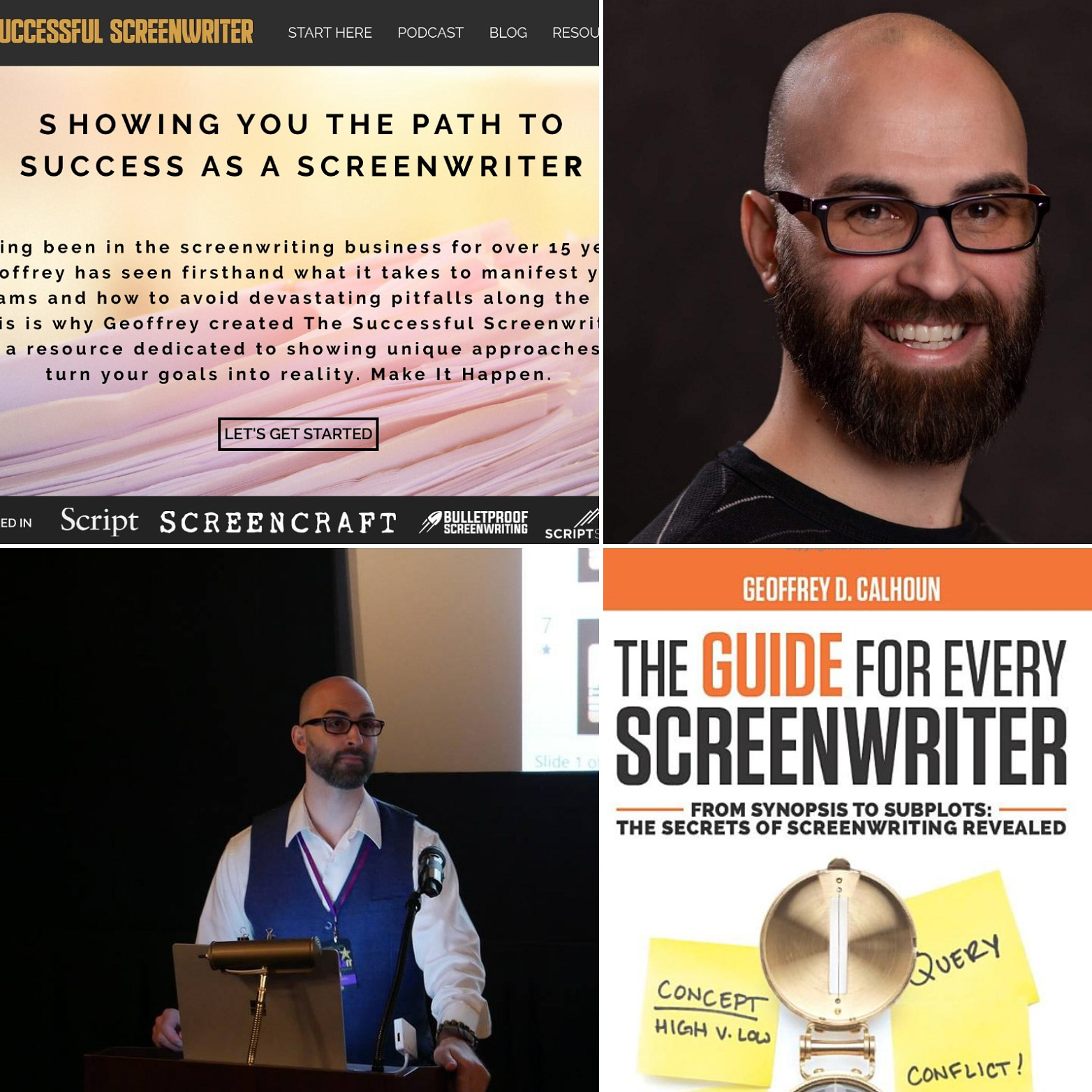 41. Brick Madness - Creating an hilarious mockumentary over 11 years with filmmaker Justin McAleece
40. Master your talk - Public speaking tips for filmmakers and creatives with Brenden Kumarasamy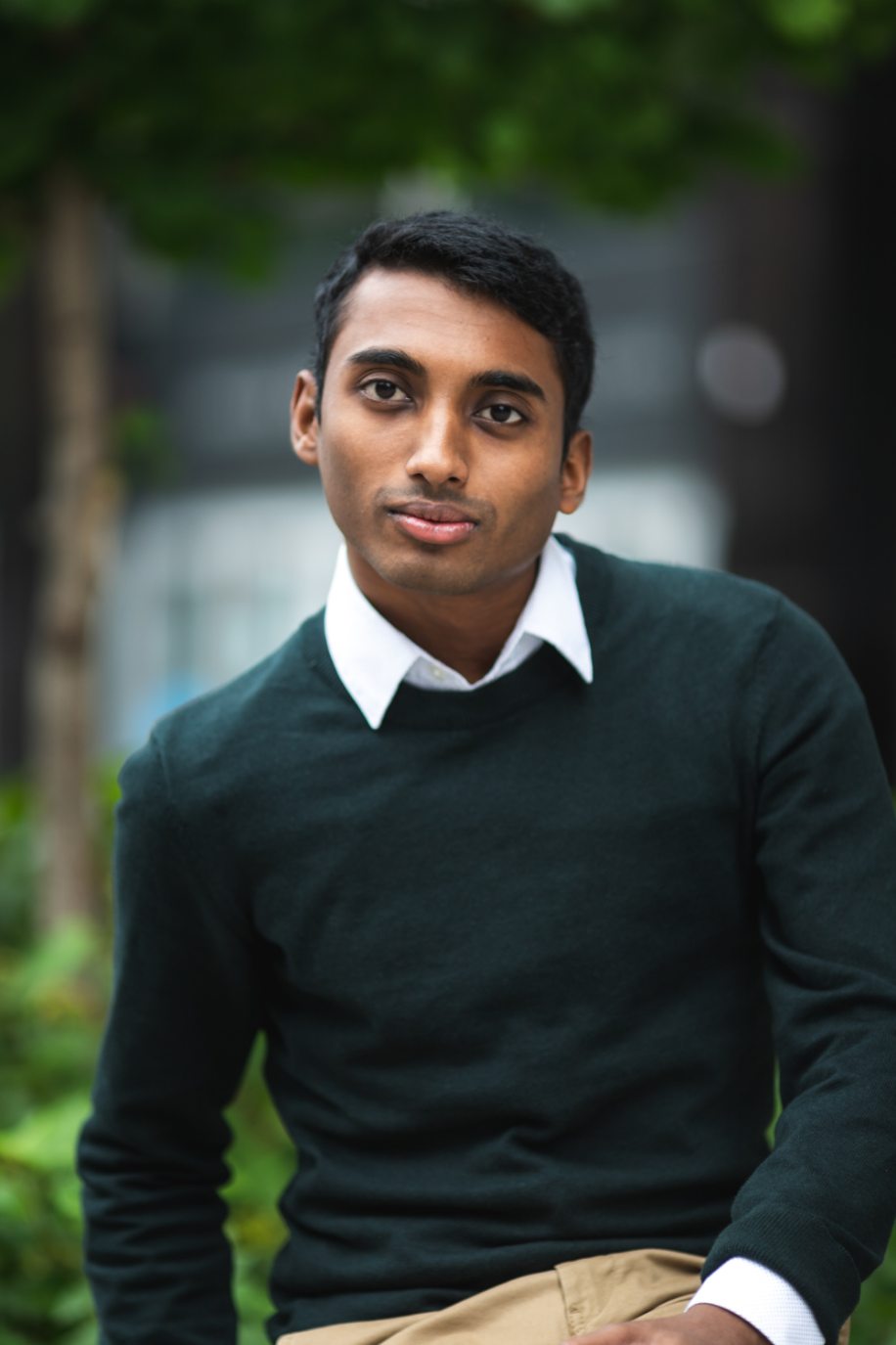 39. Within - Finding emotion in film & winning Best Actor at an International Film Festival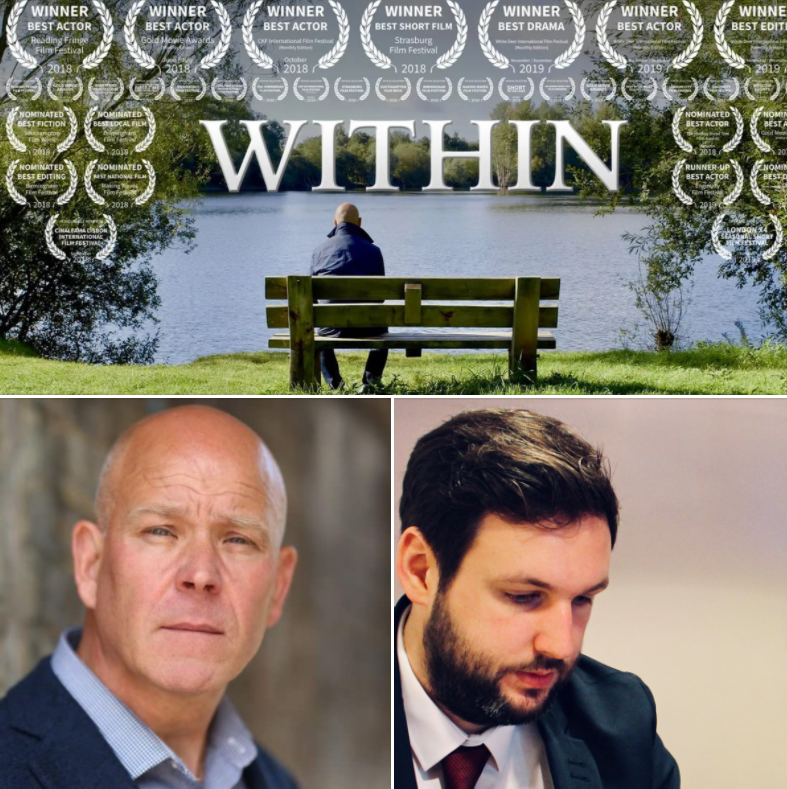 38. DEAD AIR - How a team of corporate videographers made an award-winning short film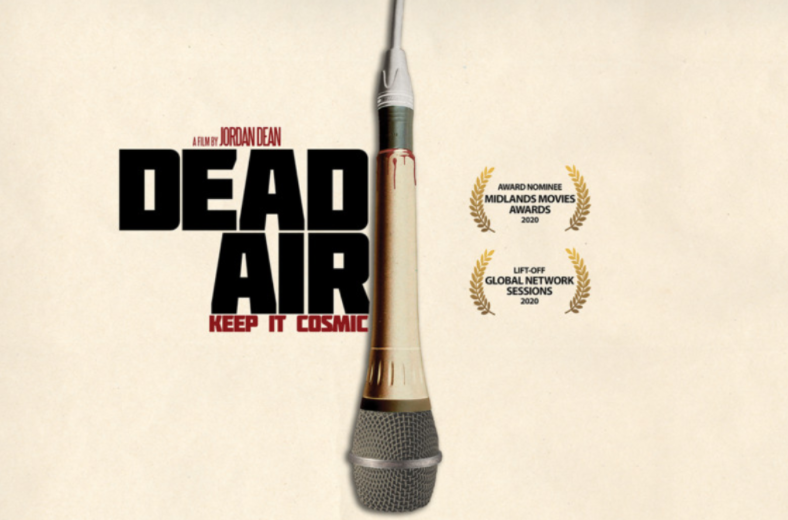 37. Primal - Getting on set experience & Owning your ambition with Liam Scott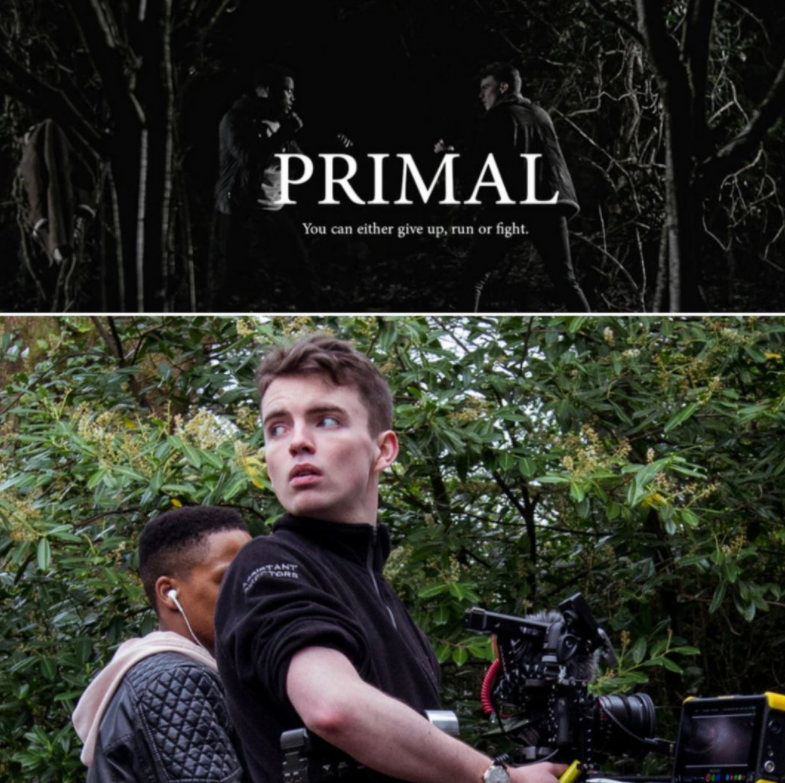 36. 'Right Honourable Gentleman' with Samuel Lane & Robert Rickman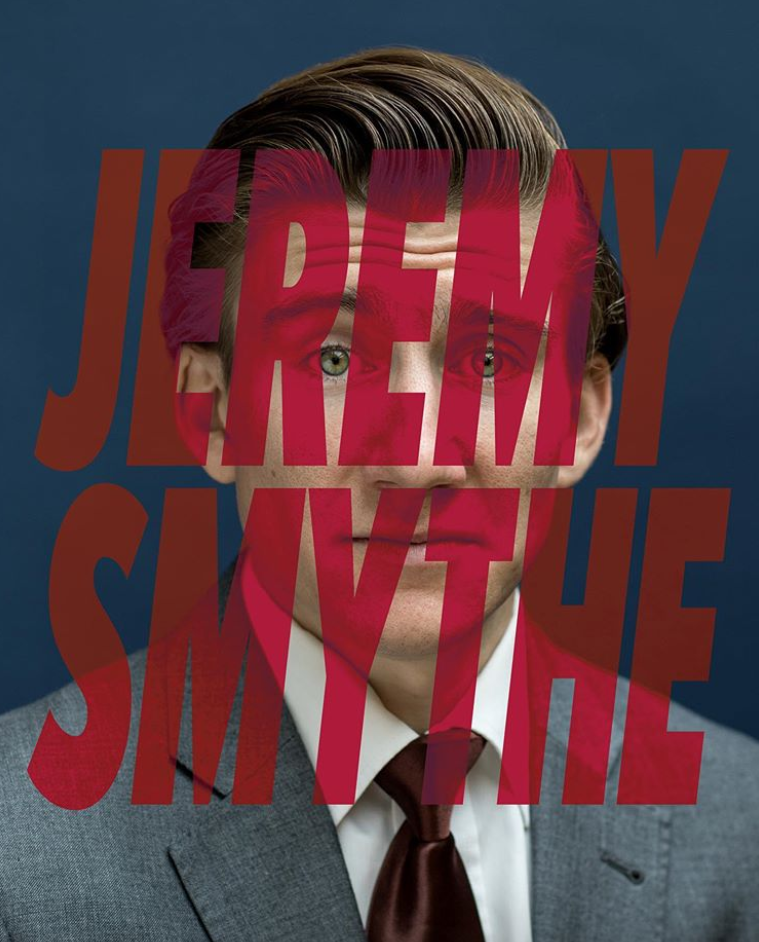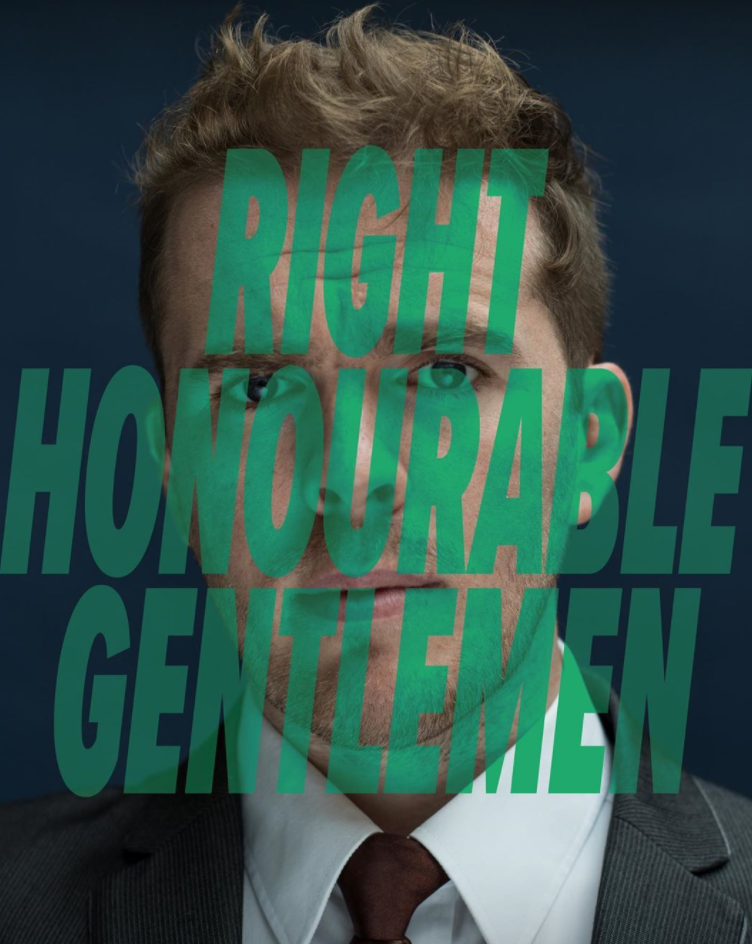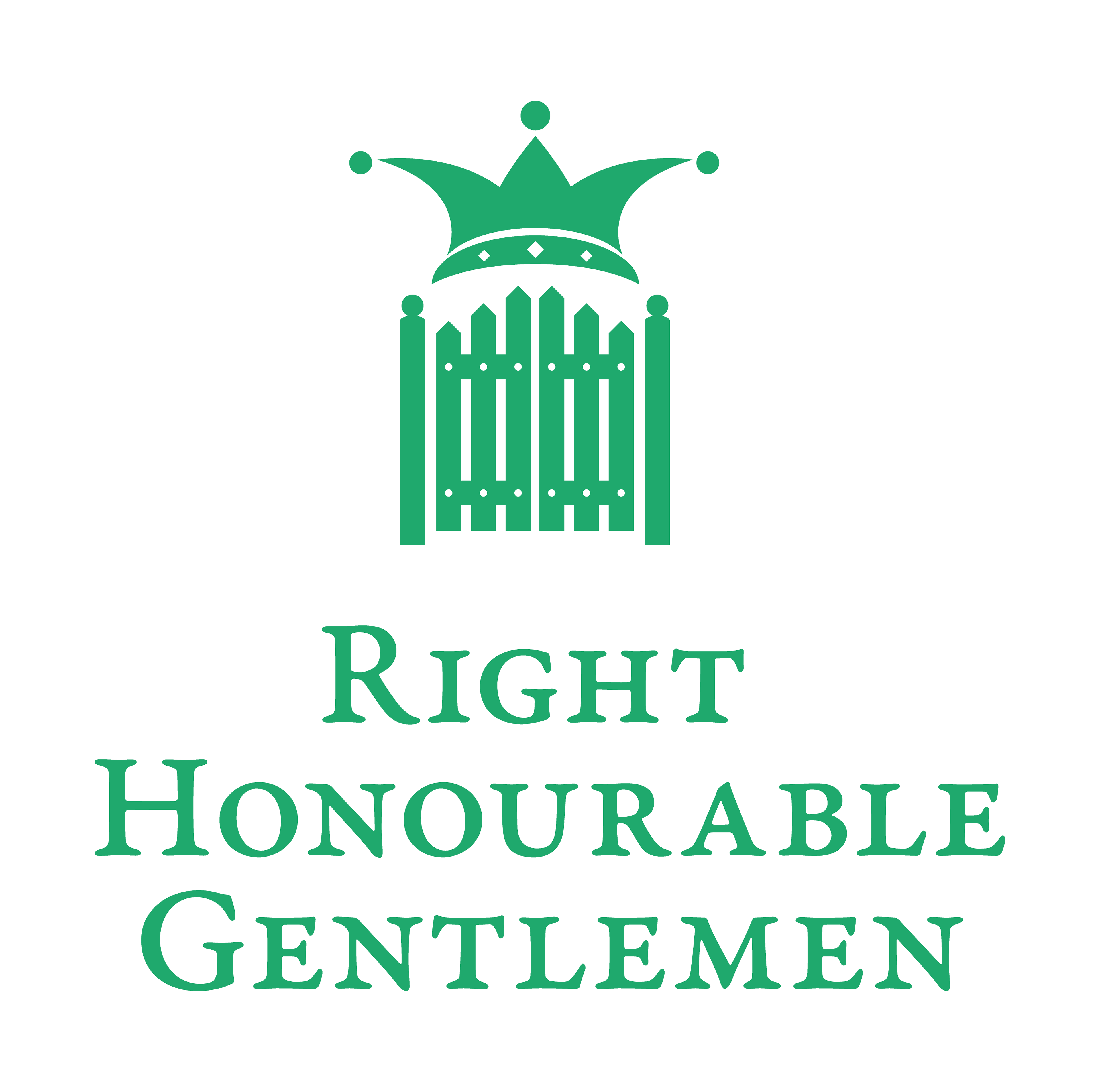 35. 'Conviction Without Remorse' Series - SCORE & SOUND MIX with Hamish Dickinson & Jamie Richards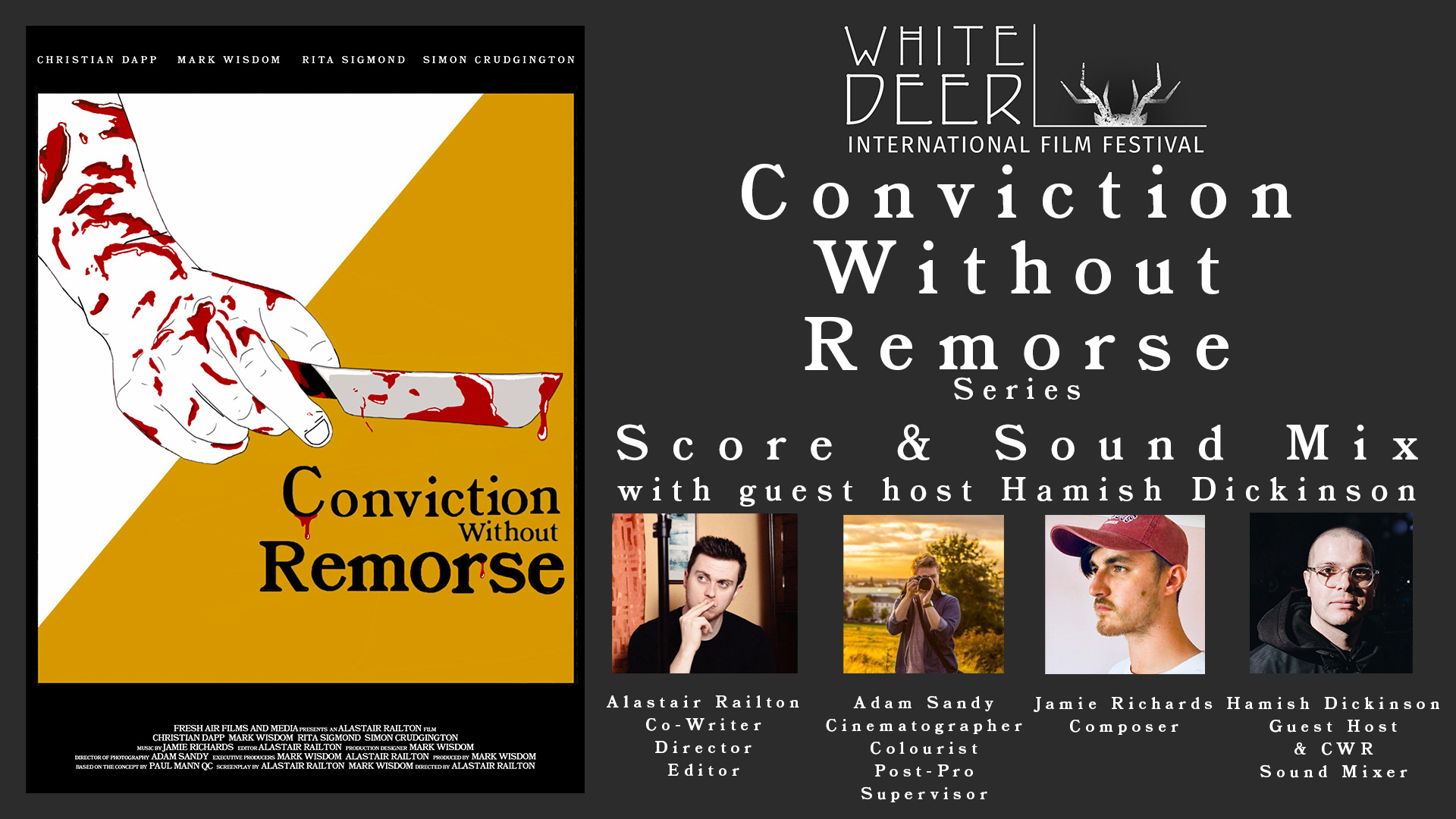 In the final episode of our CWR series, we are talking to Jamie Richards and Hamish Dickinson who did the film's score and sound mix respectively. Hamish also takes the hosting responsibilities and together we discuss the process of developing a soundtrack for a film alongside having a professional mix. Our principal team all share the opinion that sound is such an integral part of filmmaking and this interview proves that exactly.
There's a lot to enjoy here regarding music both creatively and technically. Its a truly fascinating conversation!
34. 'Conviction Without Remorse' Series - ACTING with guest host Amy Clarkson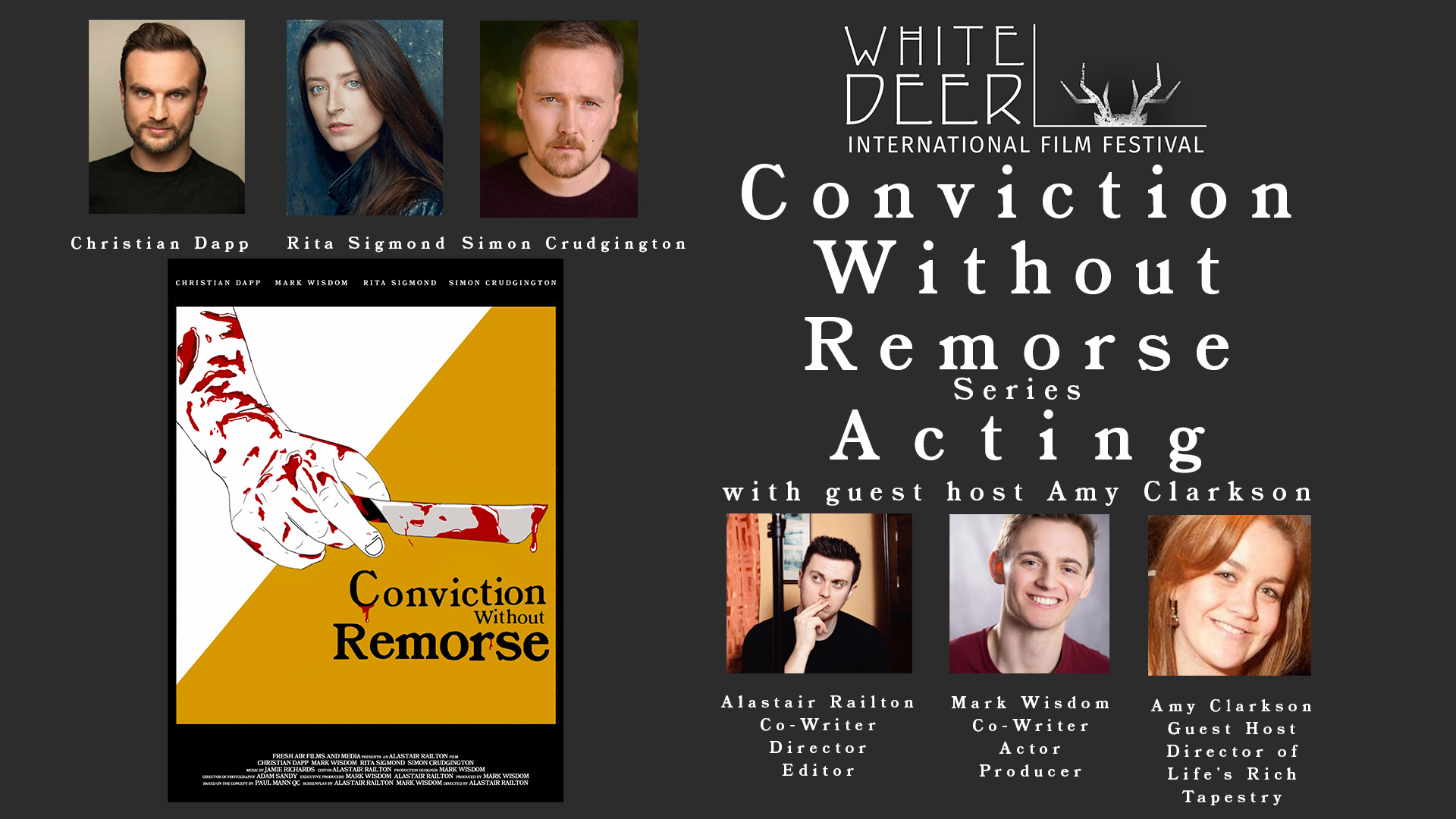 In this very special episode of the CWR series we not only have a fantastic guest host but some extraordinary actors all discussing their careers and their experience working on our film. We feature guest host Amy Clarkson who you may remember from a podcast episode back in March (2020) and also Christian Dapp (who plays Dominic Farrier), Rita Sigmond (who plays Brooke Farrier), and Simon Crudgington (who plays James Kershaw), together with festival co-directors & judges Mark Wisdom (who plays The Junior Barrister) & Alastair Railton the film's director. The conversation is incredibly in-depth and varied and we thoroughly enjoyed it. Thanks so much to everyone involved!
​​​​​​​
33. 'Conviction Without Remorse' Series - WRITING with guest host Guy Nicholls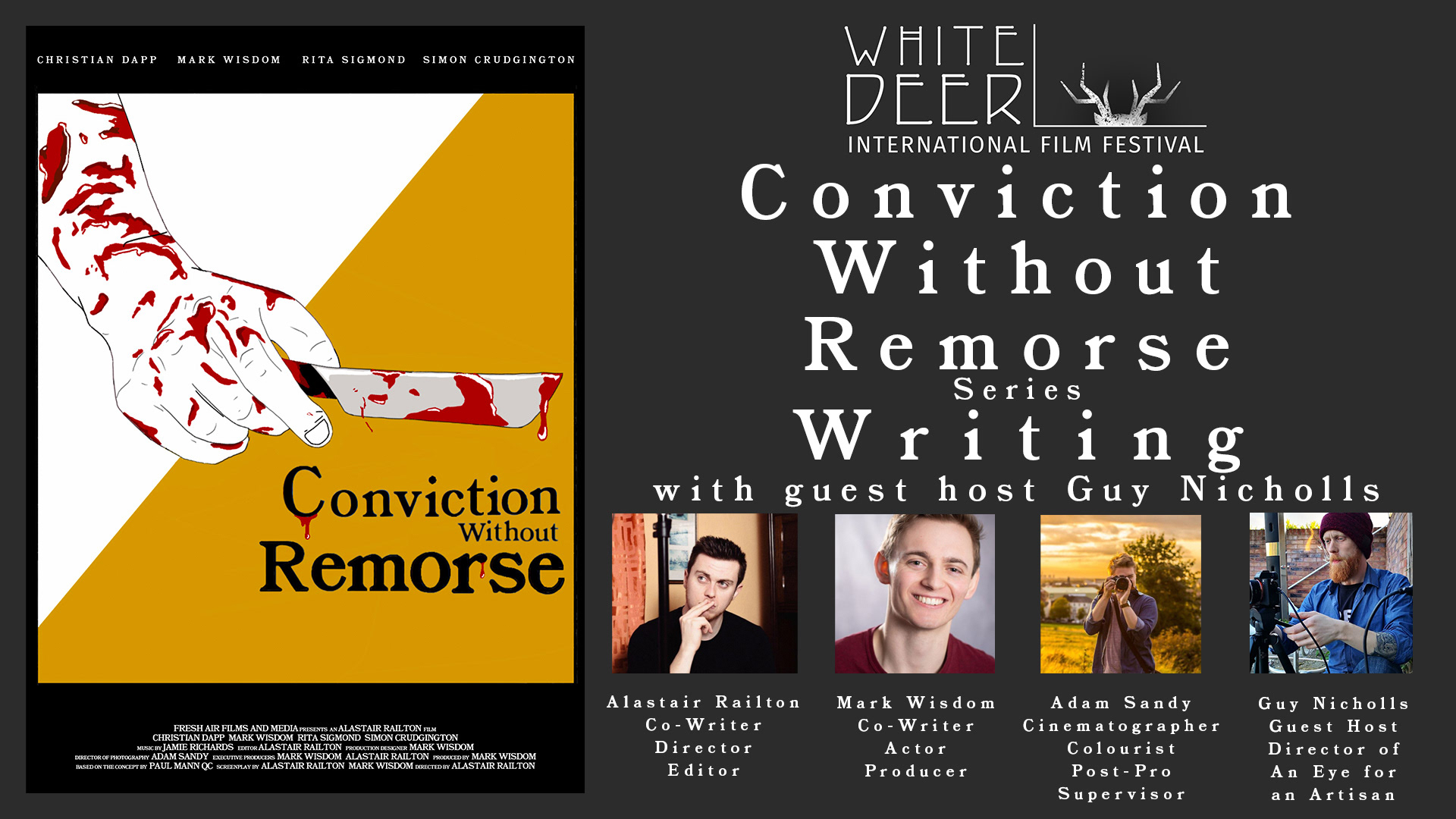 Today we speak to Guy Nicholls who has been very successful at our festival in the past few months. His films 'Kissed Crowns' & 'An Eye for an Artisan' are so very distinct and are a pleasure to watch. We even featured Guy and his team on the podcast just over a month ago and had a great chat with them and it is wonderful to have Guy back on the podcast to talk to us about writing. We thought Guy would be a brilliant person to speak to us about this as his own scripts are very unique and expressive, something that we also wanted to try and achieve with our own film. 
So, thanks for speaking to us Guy! :D You did an awesome job as the host and we thoroughly enjoyed chatting with you again, and we also can't wait for your future projects!
32. 'Conviction Without Remorse' Series - ART DIRECTION with guest host Léo Lebesgue
In this episode of the 'Conviction Without Remorse' series we speak to Léo Lebesgue about our film's Art Direction. Léo & his team stunned us with their beautiful creation of the film Morituri and we spoke to them after they won multiple awards during our March/April Bi-Monthly awards.
Once again, Léo was an incredible guest and truly delved into the creative decisions behind our film's artistic choices. Such a wonderful artist!
P.S. Apologies for mispronouncing your name, Léo :S
To watch the Morituri podcast go here:
https://youtu.be/BNukSO1UrZQ
31. 'Conviction Without Remorse' Series - DIRECTING with guest host Andreas Avgousti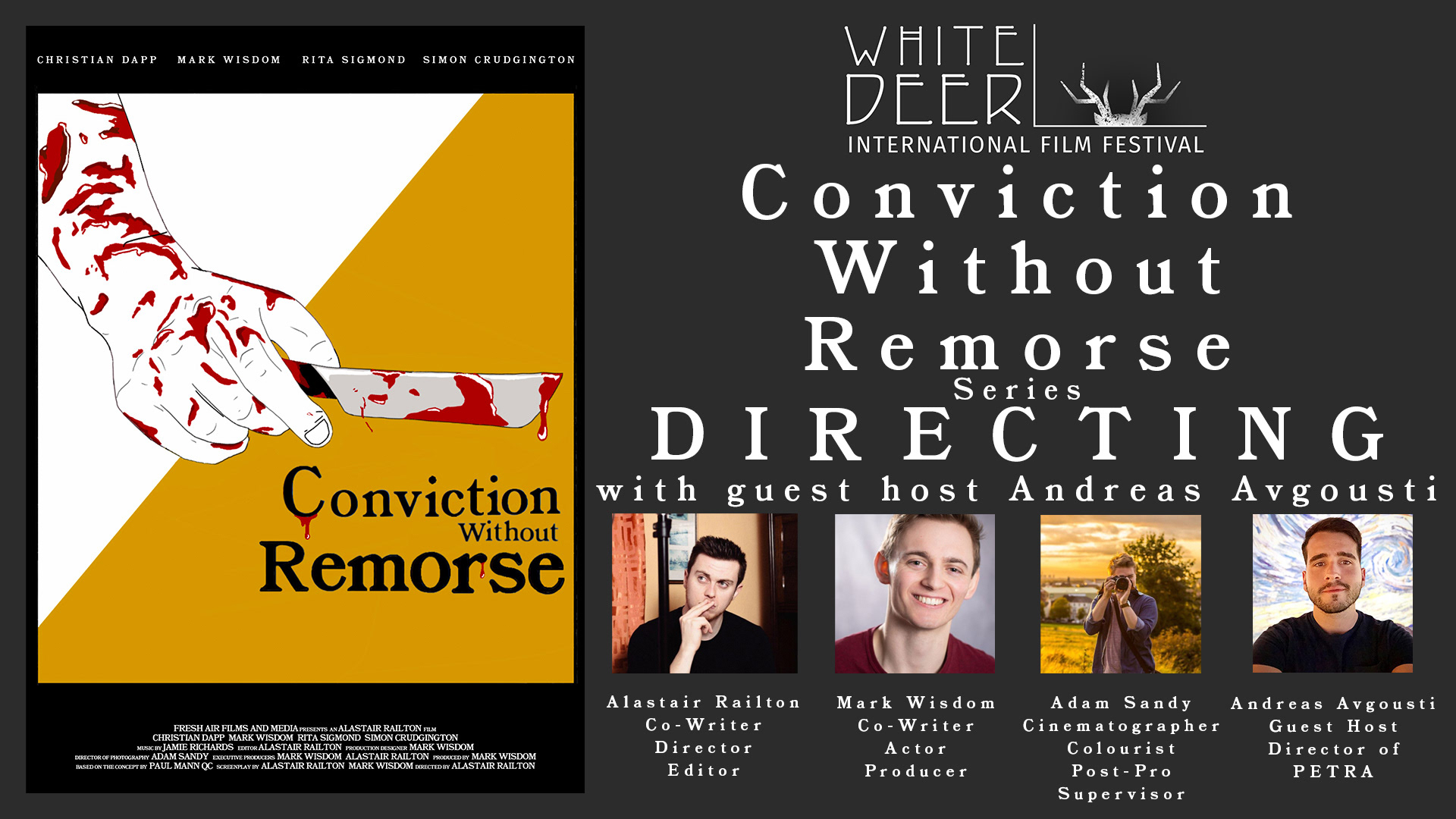 In the next episode of our 'Conviction Without Remorse' series we are talking about our film's directing with guest host Andreas Avgousti. We met Andreas way back at the start of the year and spoke about his film 'Petra' which won a bi-monthly Best Horror award in Nov/Dec 2019.
We wanted to speak to Andreas again as he delivered his horror direction with style. His love of horror and his way of creating tense scenes really spoke to us and we felt that he would be a great candidate to speak about this topic. And, we were right, Andreas was a great host and made this episode really detailed!
If you want to find out more about 'Conviction Without Remorse' then you can follow its dedicated Facebook page: Conviction Without Remorse
Or, visit the film's website at: www.convictionwithoutremorse.co.uk.
DON'T FORGET - we are offering the first 50 submitters a 15% entry discount throughout this series for any submission into our festival. All you have to do to get the discount code is listen until the end of this episode, but hopefully, you will stay tuned for more insights into our own filmmaking journey!
ALSO, our Kickstarter campaign is now live and it would be great to get your support: http://kck.st/2WR91Qc
30. 'Conviction Without Remorse' Series - CINEMATOGRAPHY with guest host Sam Creamer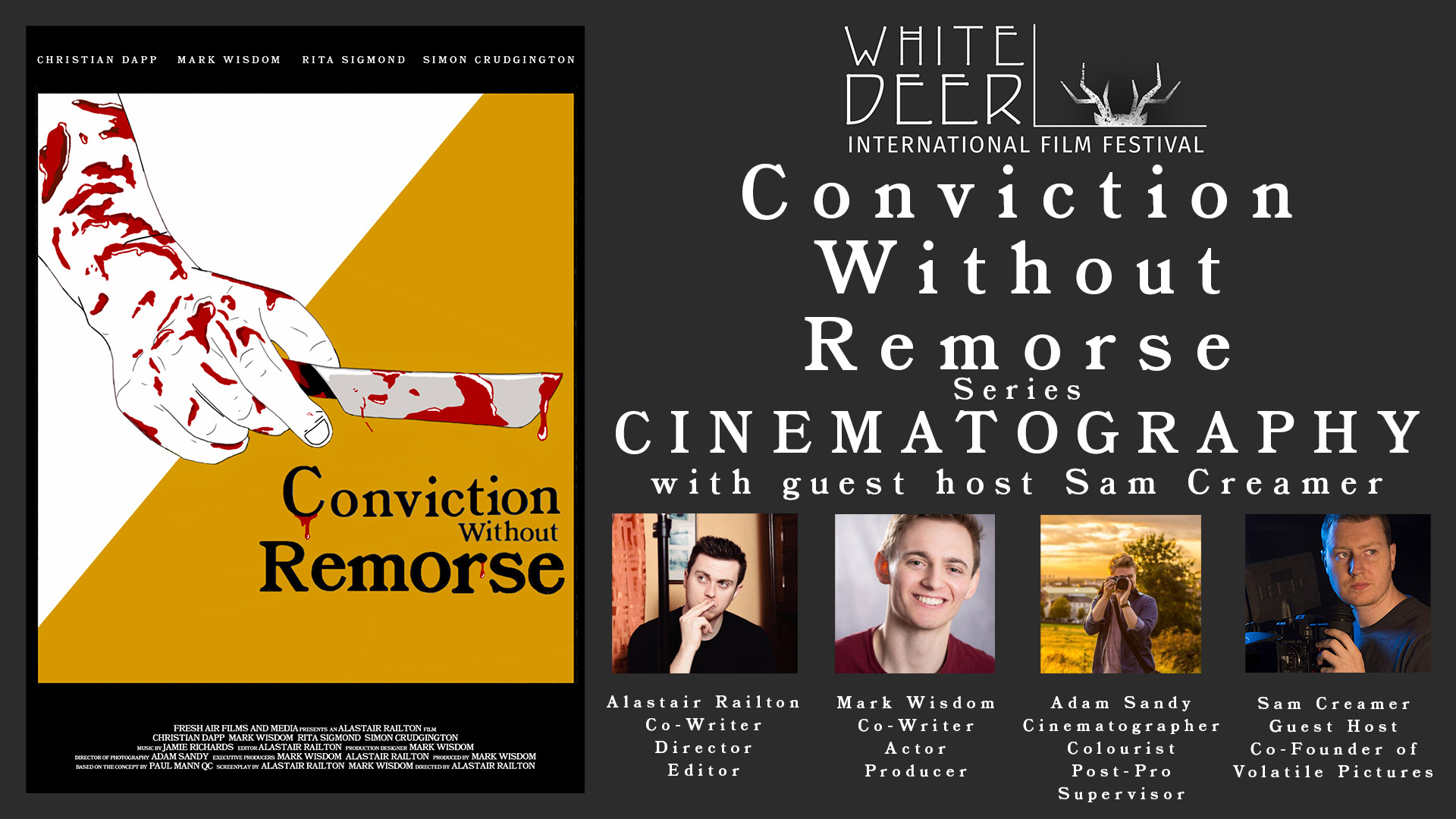 This is the first episode in our 'Conviction Without Remorse' series and we are talking about our film's cinematography with guest host Sam Creamer. We spoke to Sam a few weeks ago about 'Camomile', a short film that won Best Cinematography during the Jan/Feb bi-monthly awards.  
We loved speaking to Sam and knew he would be a great guest host and indeed he excelled himself in the role!  
If you want to find out more about 'Conviction Without Remorse' then you can follow its dedicated Facebook page: Conviction Without Remorse 
Or, visit the film's website at: www.convictionwithoutremorse.co.uk.
DON'T FORGET - we are offering the first 50 submitters a 15% entry discount throughout this series for any submission into our festival. All you have to do to get the discount code is listen until the end of this episode, but hopefully, you will stay tuned for more insights into our own filmmaking journey!
You can watch the 'Camomile' podcast here: https://youtu.be/DMa1F24VvvI  
29. Conviction Without Remorse Series Trailer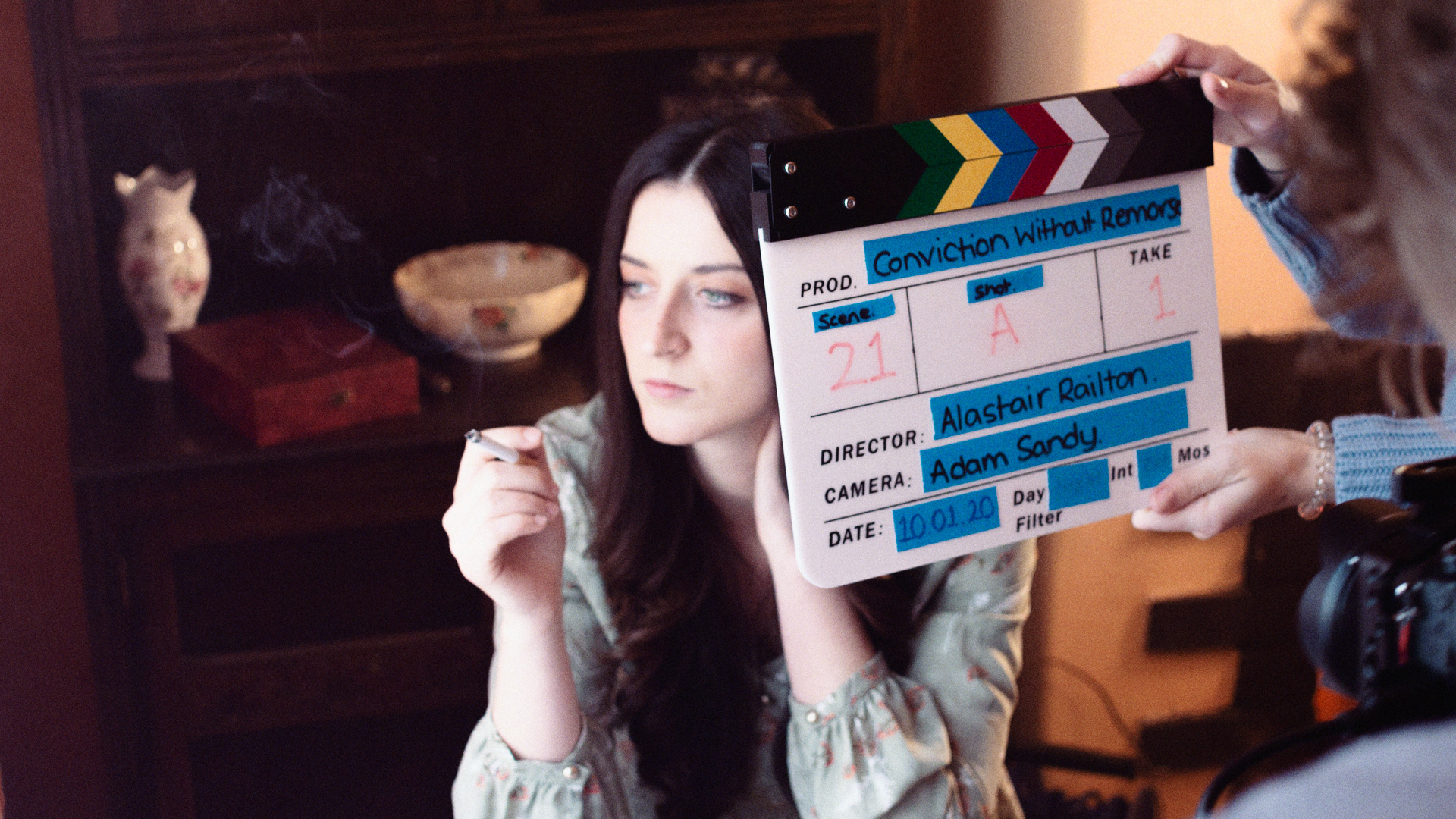 The White Deer International Film Festival is built on the idea that we, the judges, are also filmmakers. In many ways, we are exactly the same as the people who send us submissions, in that we want to share our stories with the world and (hopefully) receive praise and criticism in order to grow and improve. And, we would like to share with you the experiences we had when making our own short film 'Conviction Without Remorse'.
So, this is an announcement for the start of a small series of podcast episodes related to our journey on this production. This film has been our main project as filmmakers for over a year but we have finally completed it and have already begun entering it into festivals (not ours of course!).
Over the next few weeks, we will be handing over the hosting responsibilities to former podcast guests who will interview us on several film-related specialisms including Cinematography, Directing, Acting, Art Direction & more!
Not only that, but we will be offering the first 50 submitters a 15% entry discount throughout the series for any submission into our festival. All you have to do to get the discount code is listen to this short announcement episode, but hopefully, you will stay tuned for more insights into our own filmmaking journey!

Thanks!
28. Camomile - Produandction companies purposeful cinematography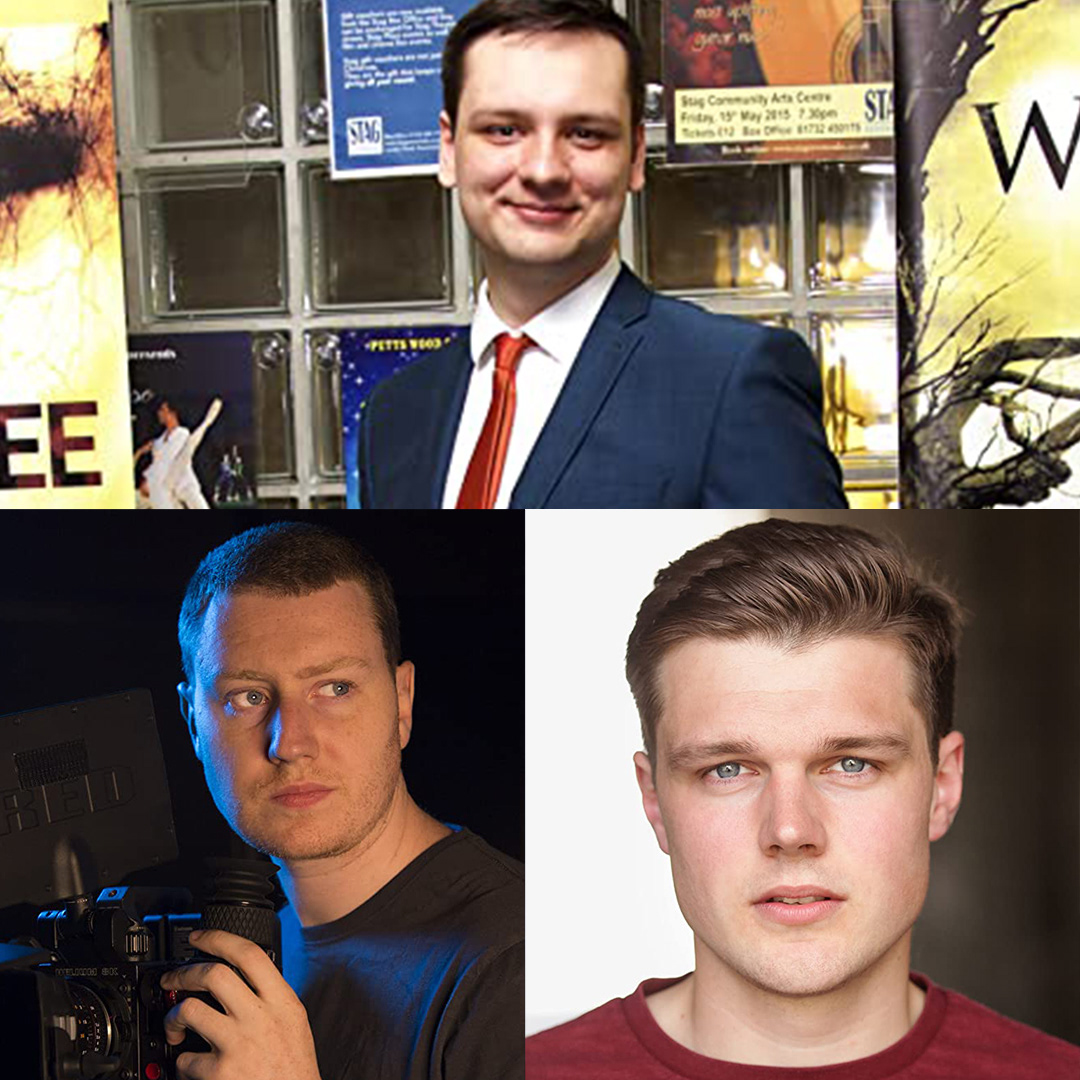 We had a great chat with Director James Sibley, DP Sam Creamer, and lead actor Alexander Simkin about their film Camomile which won Best Cinematography during the Jan/Feb bi-monthly awards. It is quite astonishing to find that the crew, working under their production company Volatile Pictures, are at an extremely similar place to our own team. Therefore, we were able to go into an in-depth chat about how to make the most of indie-filmmaking under a production company that you want to grow, through the creation of great films. These guests were incredible to talk to and their professionalism truly shines through!  

27. Tatjana Anders - Crowdfunding for film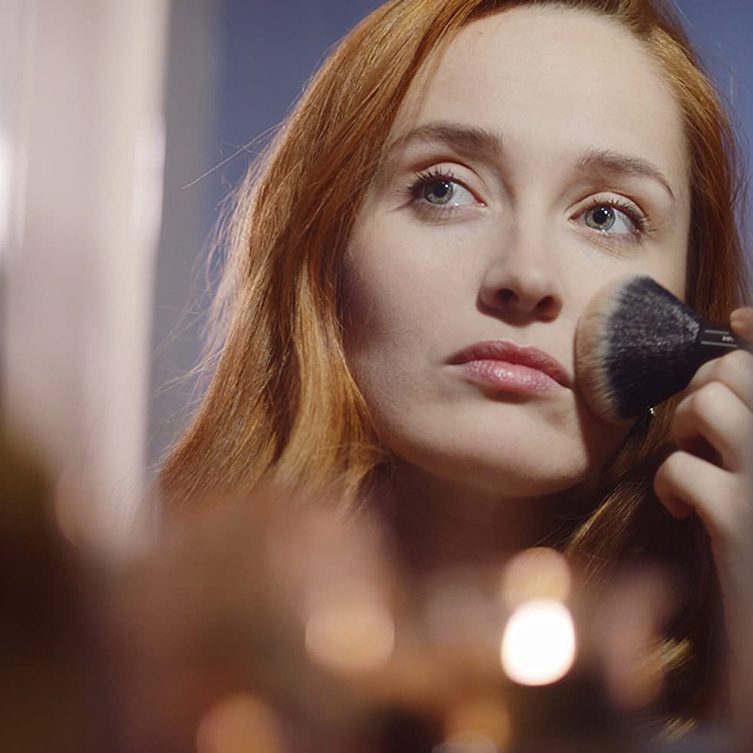 We were lucky enough to have Tatjana Anders back on the show to speak specifically about the topic of crowdfunding in film. This is a perfect listen for anyone looking to self-fund all or some of their film production with some great tips and anecdotes from Tatjana!

26. M O R I T U R I - Creating a short film with a purposeful tone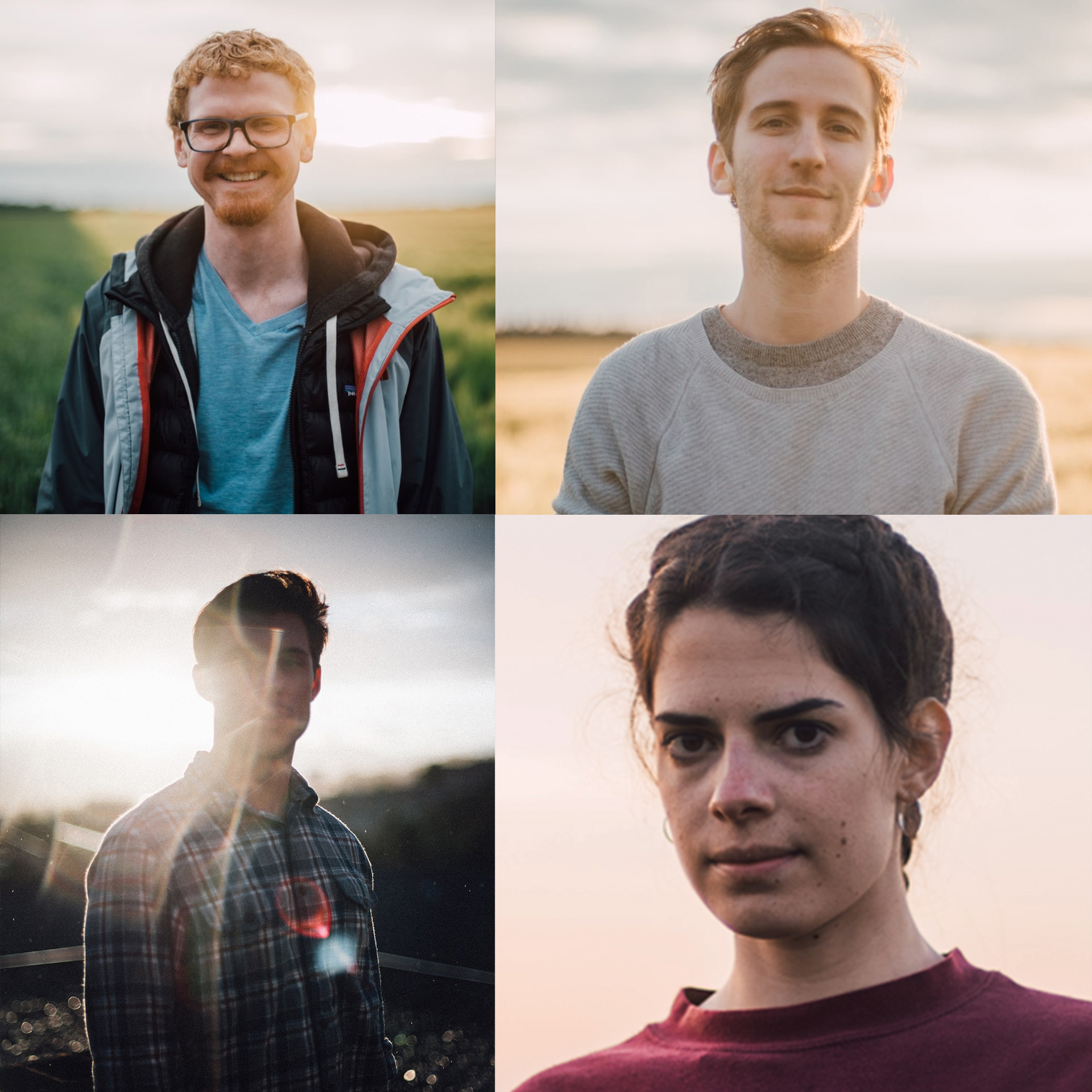 We were recently joined by the team behind the short film M O R I T U R I. 
This artistic film swept the March/April Bi-Monthly awards with wins in 'Best Drama', 'Best Cinematography', 'Best Actress', & 'Best Soundtrack'. 
Together, we discuss a lot of varied topics related to filmmaking but often refer back to expressing film with a purposeful tone and what decisions were taken to achieve this. 
We thoroughly enjoyed chatting to this team and will seek to collaborate with them further going forward!

25. My Dad Marie - Approaching a sensitive subject in film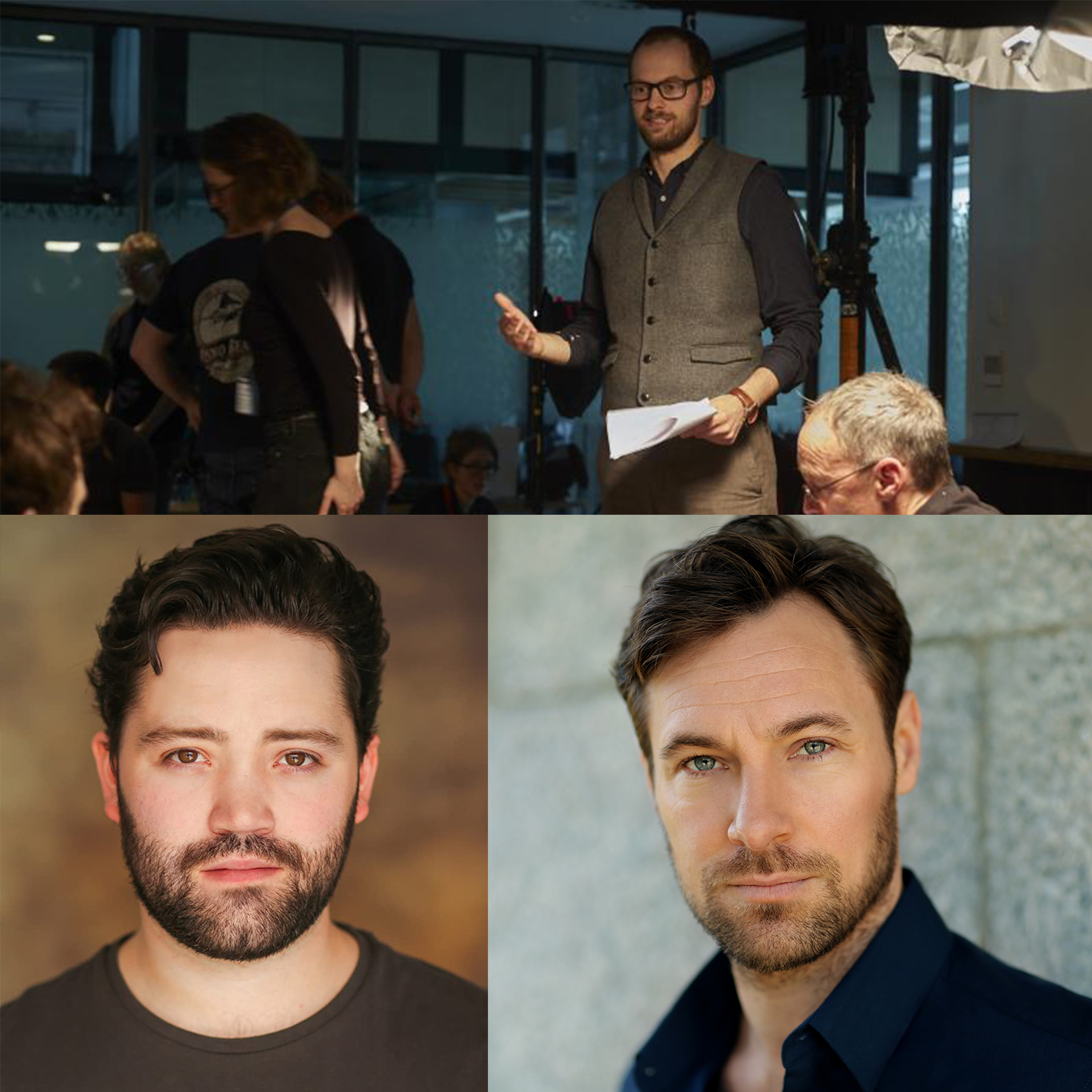 Here we talk to a Producer Dominic Baker, Director Maj Jukic, and lead actor Marc Baylis from the film 'My Dad Marie' which won the 'Best Short' Award at our March/April bi-monthly awards. This film features the sensitive subject of navigating a parent/child relationship in the early stages of a father's transition.
This discussion provides a deep insight into telling a story with care. Which was achieved by an extremely professional cast & crew who all sought to do their absolute best; by learning from each other and exploring moments in time thoroughly.
24. The White Deer team - Telling a story through film
Quite a different episode this week!
We wanted to touch on the nature of storytelling in film. It is certainly a complex topic but there are some interesting moments discussing the various tools available to a filmmaker. Let us know what you think!
Submit to the White Deer International Film Festival on Film Freeway:
https://filmfreeway.com/whitedeerinternationalfilmfestival  
23. Thomas & Julian Crouser - A father-and-son filmmaking powerhouse!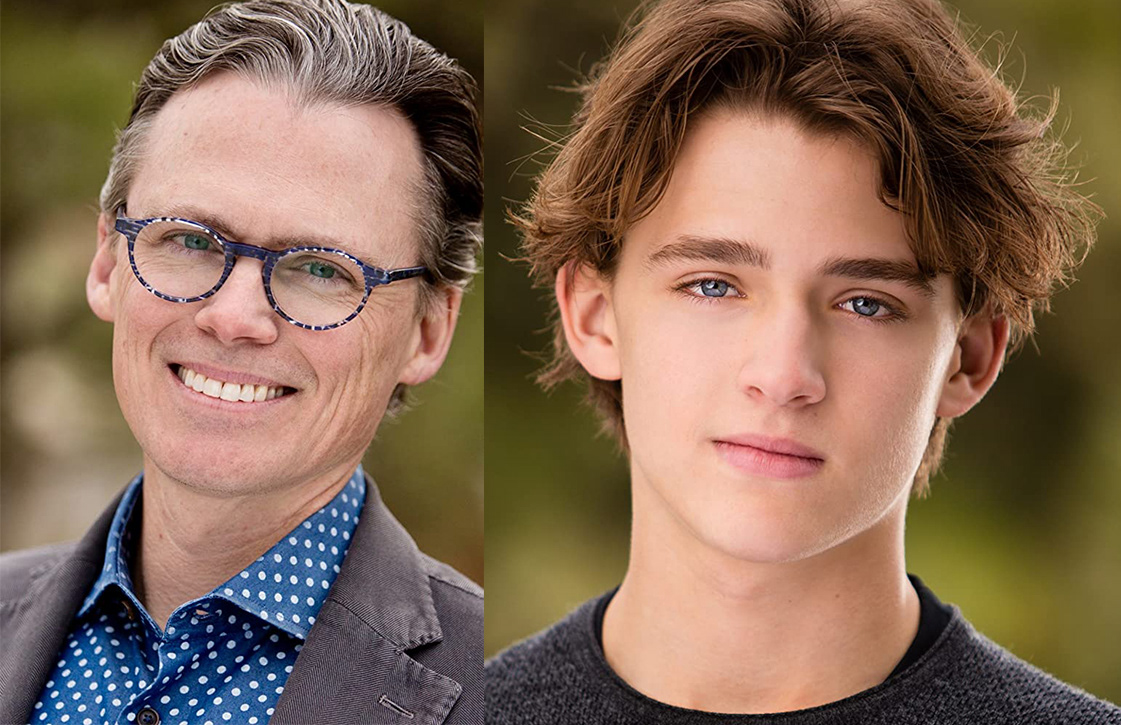 In this episode, we are joined by the charming father-and-son team of producer Thomas Crouser Jr. and lead actor Julian Crouser, of Tolian Productions. We chat about their film Deadly Promises which won Best Ensemble Cast & Best Hair & Makeup during our March-April bi-monthly awards. Alongside their colleague, the pair wrote the film and spearheaded a high-quality feat of ensemble filmmaking. This pair truly embody a dedication to family teamwork and are very inspiring to listen to!

22. Guy Nicholls & team - Exploring film with a cast & crew that you trust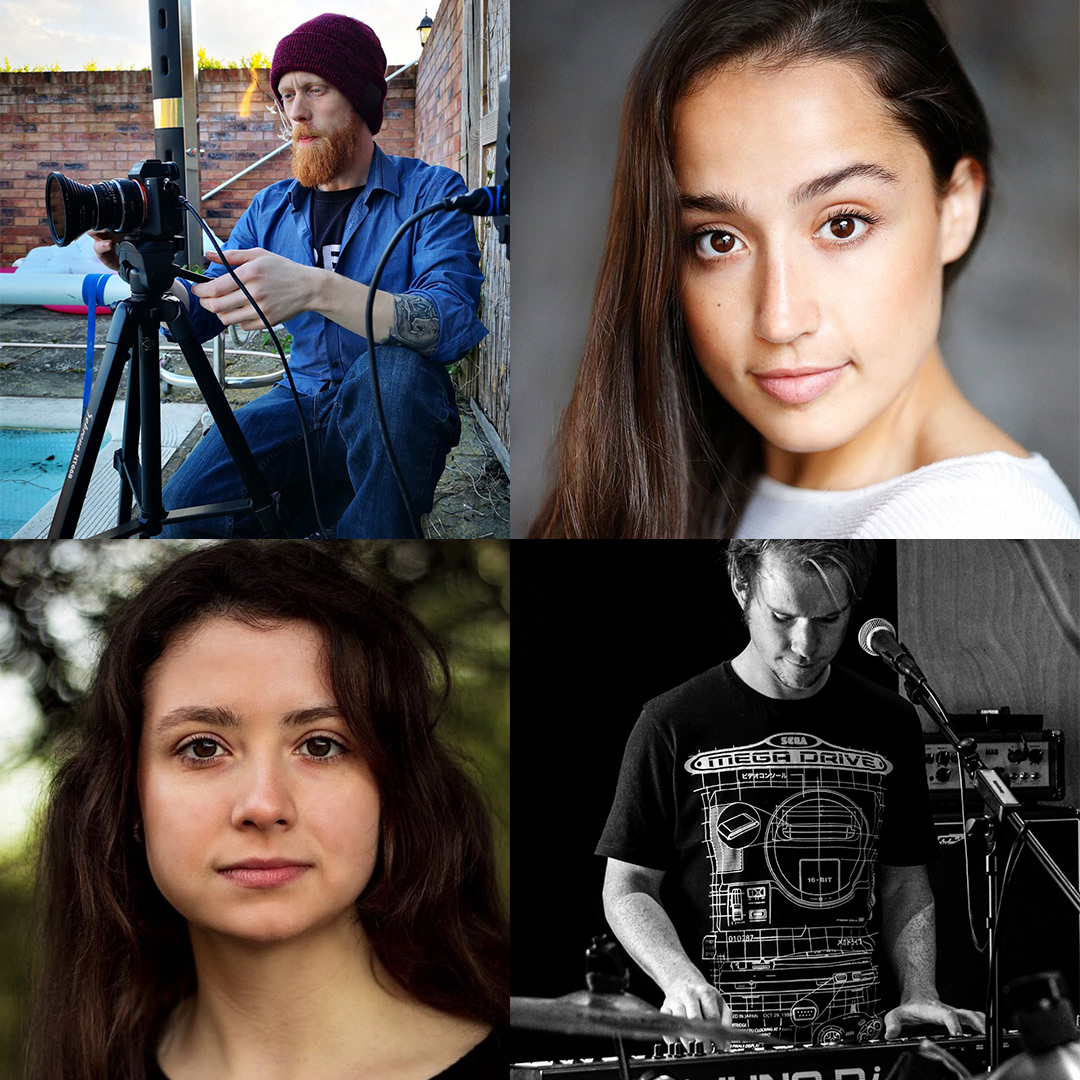 We recently spoke to Guy Nicholls (GTN Productions) and his team about Kissed Crowns & An Eye for an Artisan, two films both written, and directed by Guy. These films impressed us with their complex narratives and excellent performances. Even better, the team mostly comprised of people affiliated with the East Midlands UK area!  
We cover a range of topics in this longer discussion and delve into multiple specialisms, as we also have two actors, Emily Drewett & Megan Dunnico, and sound expert, Tom Jeeves. So, if a good long discussion about making films sounds useful to you then you should absolutely listen to this chat.  
21. The White Deer Team - Filmmaking in the Age of Lockdown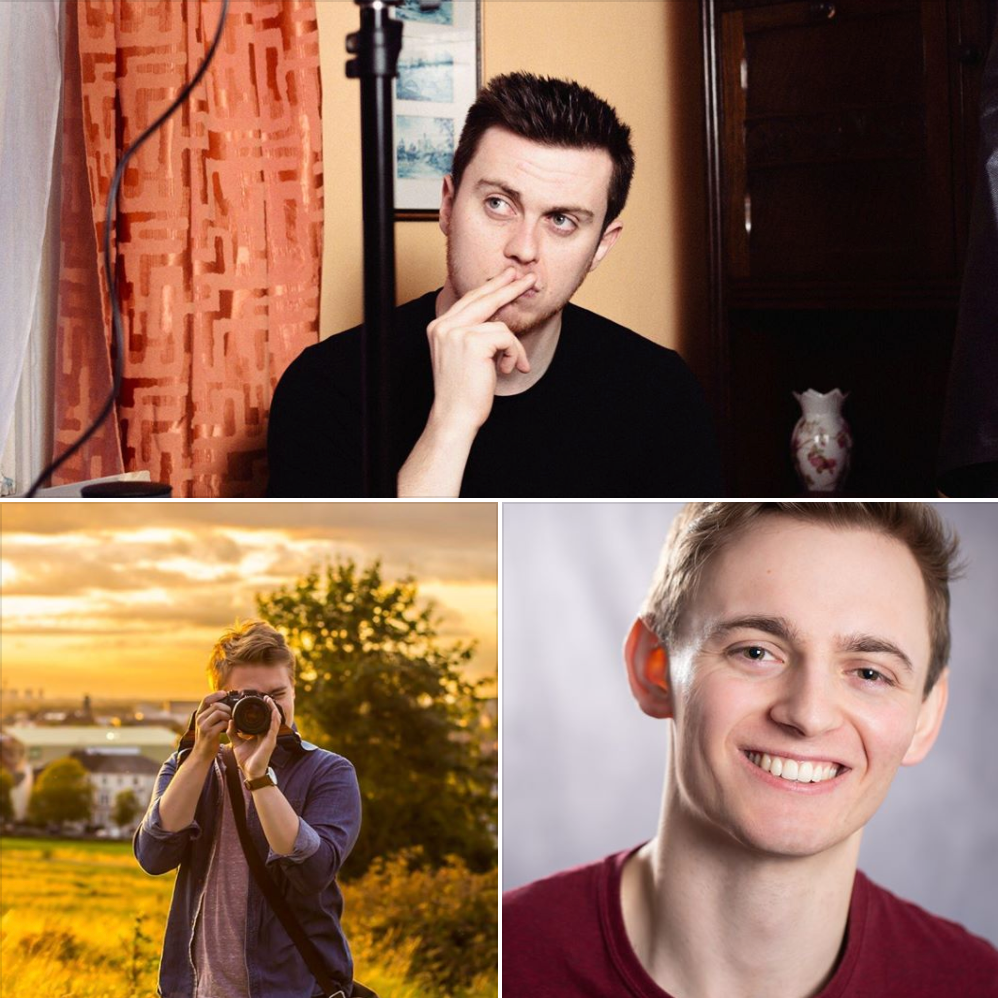 We're back for our second podcast season and we are delighted to be chatting together as a team for the first time in a while. This style of conversation will be setting the trend for some of our chats in the coming future, where we take a topic and discuss what we can about it. We will still be interviewing teams that have submitted to the White Deer International Film Festival but on more of an "every other week" basis.
Today's topic is themed around the global Covid-19 situation and what filmmaking might look like going forward.
Please please please also feel free to contact us and submit questions, we would love to build a community for filmmakers of all levels & experience and audience participation will be a massive part of that goal. You can do this by sending an email with your question to podcast@whitedeerfest.co.uk.
And finally, a massive thank you to @filmfestreport over on Instagram for their support in recent weeks!
20. Alice Li - A brief look into the animation process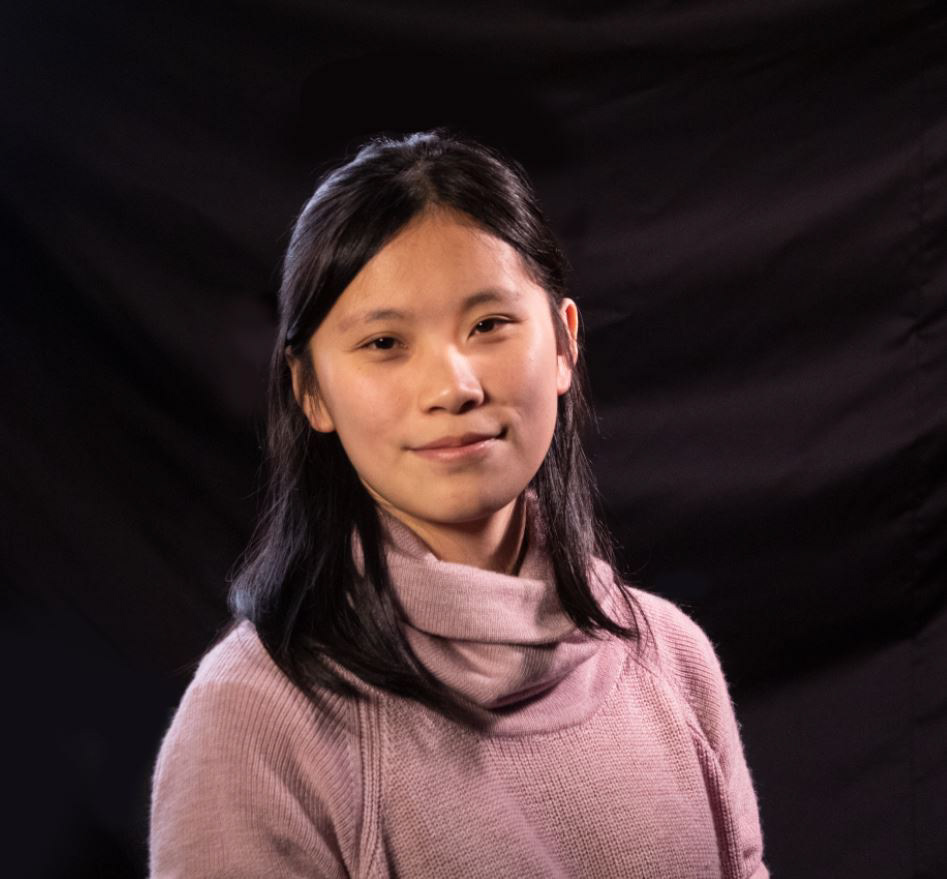 The making of Leaf of Faith is the topic in this episode, an incredible short animation from director, Alice Li. Speaking all the way from New Zealand, Alice guides us through the process of developing animation and details the challenges and joys of making something great. We were very impressed to hear the team's efforts to bring their animation's protagonist to life in a realistic way visually. This certainly helped to make this film a worthy winner of our Nov/Dec 2019 Best Animation bi-monthly award.
A disclaimer; we were affected by some unfortunate connection issues during the recording of this episode and strongly considered not releasing it. However, we were very impressed by Alice's insight and didn't want to lose the good material that she had to say. Her audio is very clear, and we have done our best to edit it together with ours but you will notice the conversation is not as smooth as our other interviews and for that we apologise. We will look to speak to Alice again in the future!
19. Mary Pattisson - Creating a picture book in film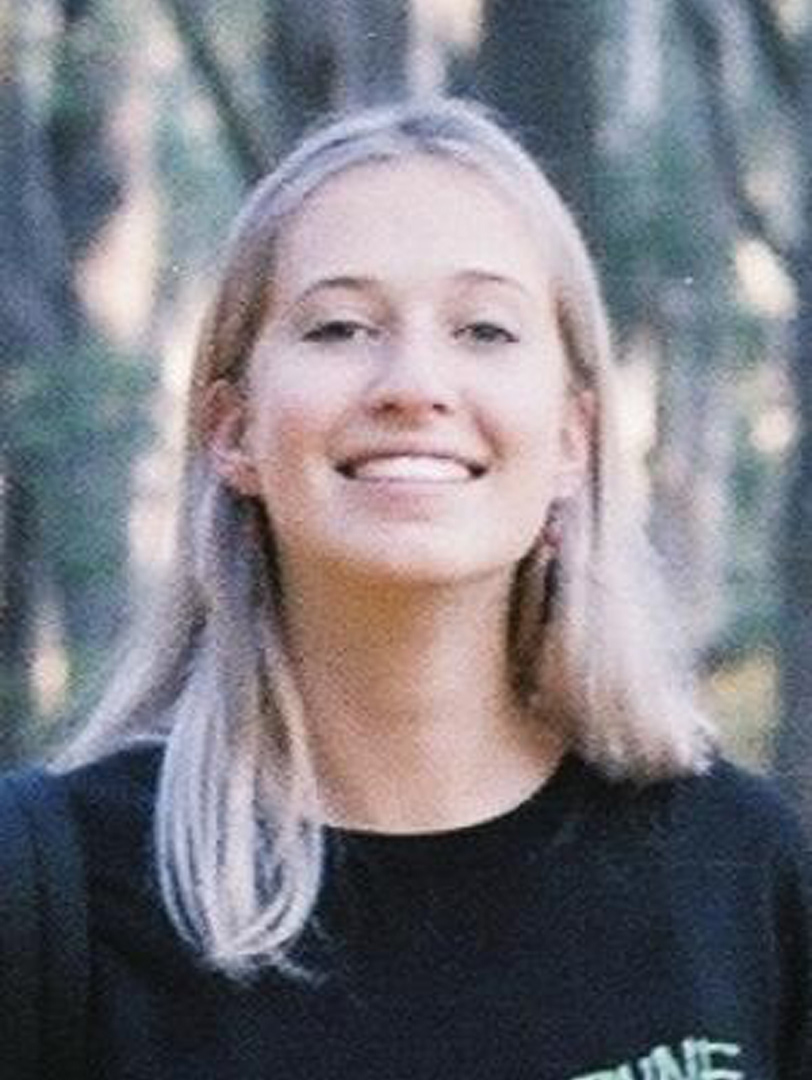 Palindrome, the Nov/Dec 2019 winner for Best Art Direction and Best Hair & Makeup, is our subject of discussion today. This picturesque film, written and directed by Marcus Flemmings, stole our attention with its incredible & diverse imagery and visual storytelling. Mary Pattisson, the film's Assistant Producer & Director, joined us to talk about the film and together we discuss the film's themes, and the decisions taken to create it as a work of art. This is a true filmmaker-centric discussion with lots of talk relating to how shots were captured and how locations were found and utilised in the most ideal way. There are plenty of familiar anecdotes & challenges which all experienced filmmakers will recognise and be able to appreciate. Enjoy!

18. Teddy Tenenbaum & Minsun Park - The Hollywood system & the leveled playing field
Today we speak to Teddy Tenenbaum & Minsun Park who are the writers behind our hilarious bi-monthly Nov/Dec 2019 winner for Best Comedy, Sidepiece, which Teddy also directed. This film was a joy to watch and was a new adventure for the duo who primarily work on horrors, thrillers & action projects. It is clear that passion is the driving force behind their creative choices and it is great to hear about their vast amounts of experience in the Hollywood system, with credits in television/feature films etc. This is a great listen for anyone wanting to learn a bit more about Hollywood and working for studios, with insights into the changing market and the genres that continue to sell.

17. Rodeo & Dan Strange - The power of letting actors do their thing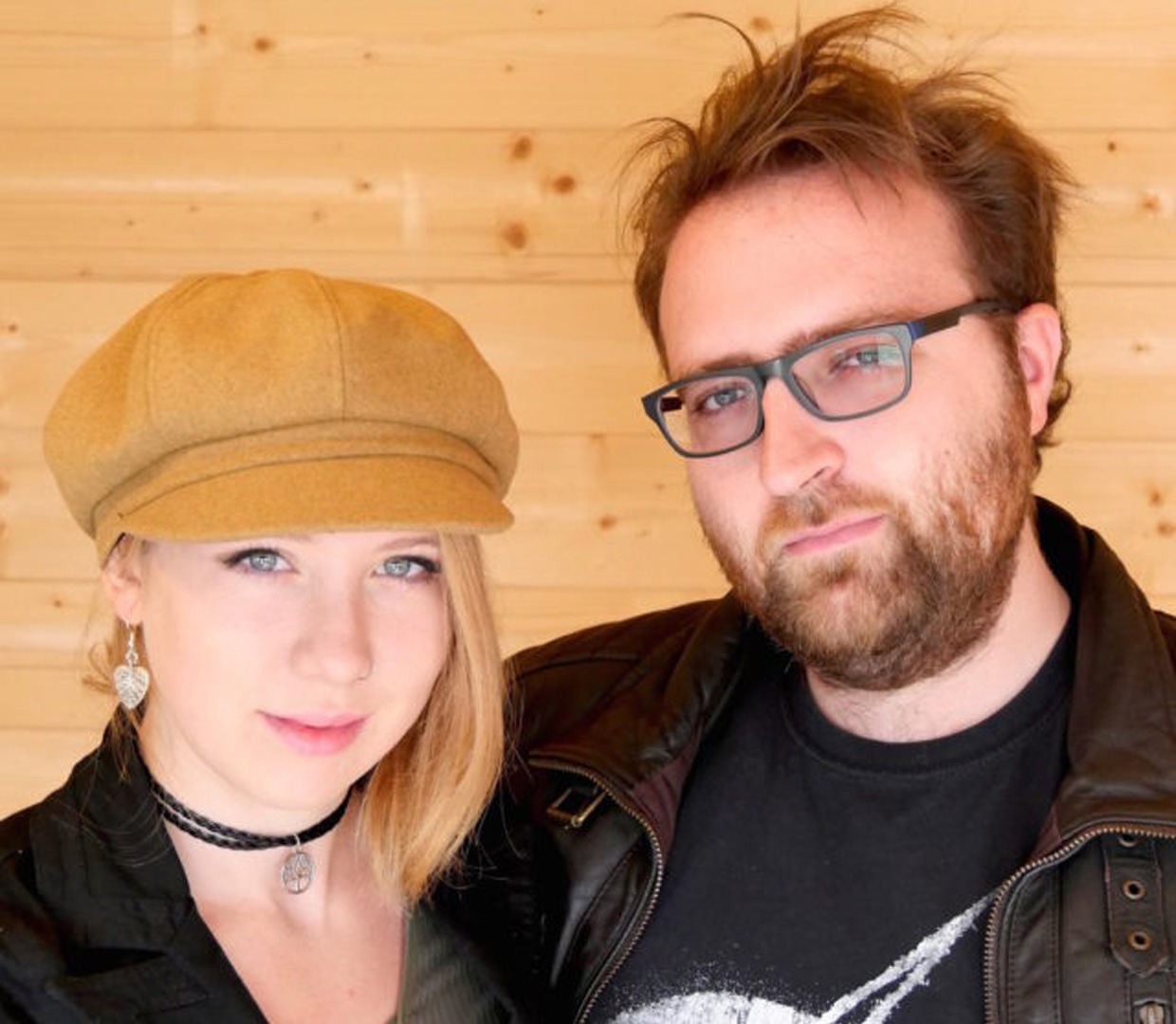 Here we chat with power-couple Dan & Rodeo Strange who worked together on every aspect of their best Best Feature winning film, The Great Charade. This film, we were happy to hear, was a true team effort and we thoroughly enjoyed speaking about the excellent atmosphere that was created on this shoot. This directly allowed for the attached actors to feel comfortable with experimenting and leaving their stamp on the project. However, this open and comfortable set was coupled with hard work and some tense moments with some "messy" shots needing to be captured in one take! We were also intrigued to learn that the film is partly inspired by the facade that has seemingly crept into modern life, particularly with the advent of social media. This revolutionary technology has allowed many to showcase the best version of themselves and has somewhat hidden true honesty in today's world. Finally, we finish on the encouraging message that the best thing to do as a new filmmaker is to just do it and have fun!

16. Andreas Avgousti - Horror galore in a film without gore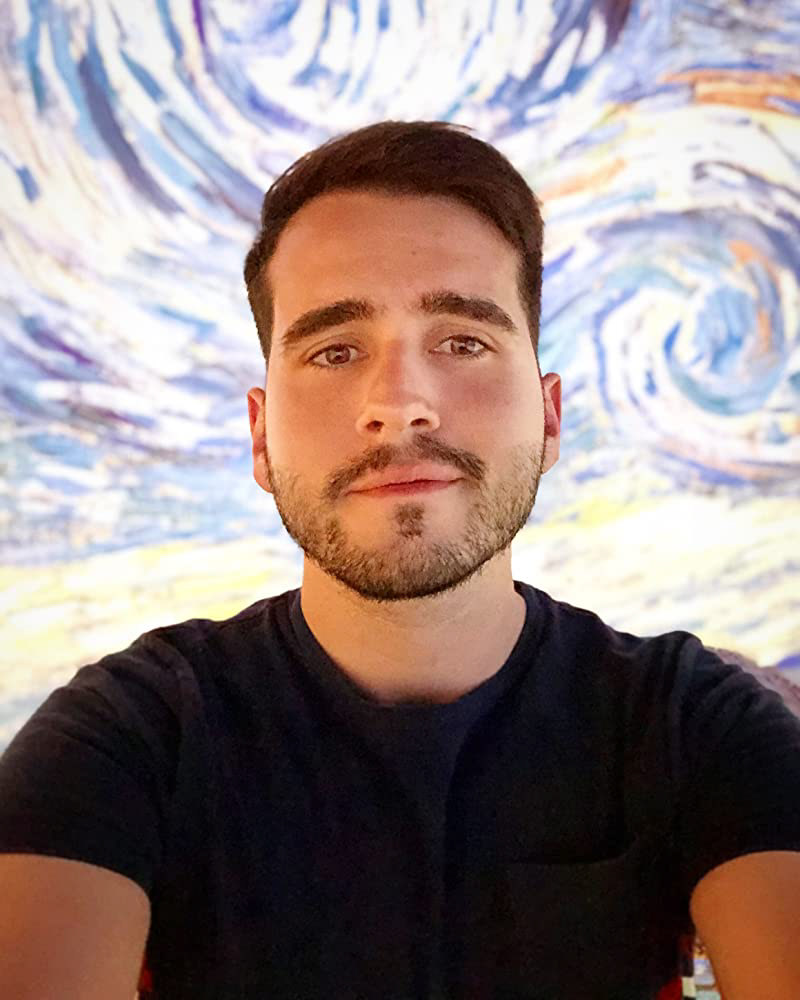 In this spooktacular interview, we talk to Andreas Avgousti who won our Nov/Dec 2019 Best Horror award for his film, Petra. It is made very clear to us that horror is an absolute passion for Andreas who watches at least one horror film per week. This joy exists from a very young age and it surprised us to learn that the principal location in Petra was a house that a seven-year-old Andreas knew and wished would be used in a horror film one day. Of course, he is very proud that his own film achieved this and it is great to hear that this film takes Andreas back to his childhood. Similarly, it is interesting to hear about the film-industry in Cyprus and to touch upon Cypriot folklore that helped develop this film's script. We also cover the state of modern horror and find that Andreas has an innate ability to create ideas that are terrifically scary, as he is working on another horror film, which we will look out for keenly.

15. Amy Clarkson - Making a film with a script close to your heart
In this heartwarming discussion, we meet Amy Clarkson the writer and director of the Nov/Dec 2019 Best Drama-winning film, Life's Rich Tapestry. We are guided through the film's origins and learn that Amy used her own experiences in life to develop its narrative. We were curious to know if this was personally challenging and touched upon techniques that Amy used to avoid reliving negative memories.
An incredibly insightful element of our conversation pertains to the coordination of the pre and post-production stages. Amy, wisely, chose to discuss her ideas with an editor before shooting her film. This specifically helped with a clever narrative tool that played with the film's visual colouring, a very impressive tactic for a first-time director. Finally, we briefly touch upon the film industry in France and how it contrasts with both London and Scotland, learning how a smaller community can surprisingly lead to more work.
14. Andrew Chen - Shooting a modern Western; Put the money in front of the camera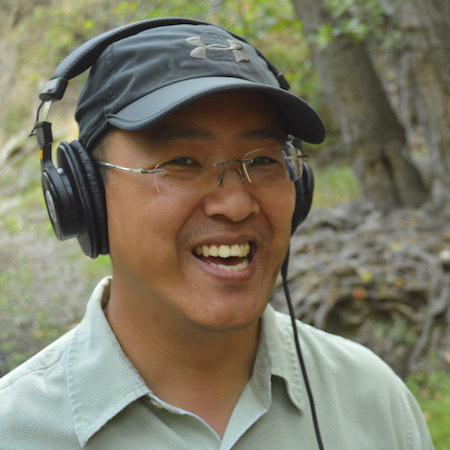 Andrew Chen, director of our Nov/Dec 2019 Best Visual Effects winning film, Ghost in the Gun, is kind enough to join us for this Western-themed interview. It is clear that Andrew took great care to make every aspect of his film of the highest quality he possibly could, in pre-production, and throughout the shoot. This is emphasised by the mantra from his cinematographer to "put the money in front of the camera" which aligns with our own stance. It is important that, where possible, post-production should be an enhancement stage as opposed to a fixing stage, which some film projects are guilty of. Finally, we were astonished to learn that this was Andrew's first film as director and were also ecstatic to hear his hopes and ambitions to see it built into an anthology series.

13. Charlie Dennis - Improvising an award-winning film.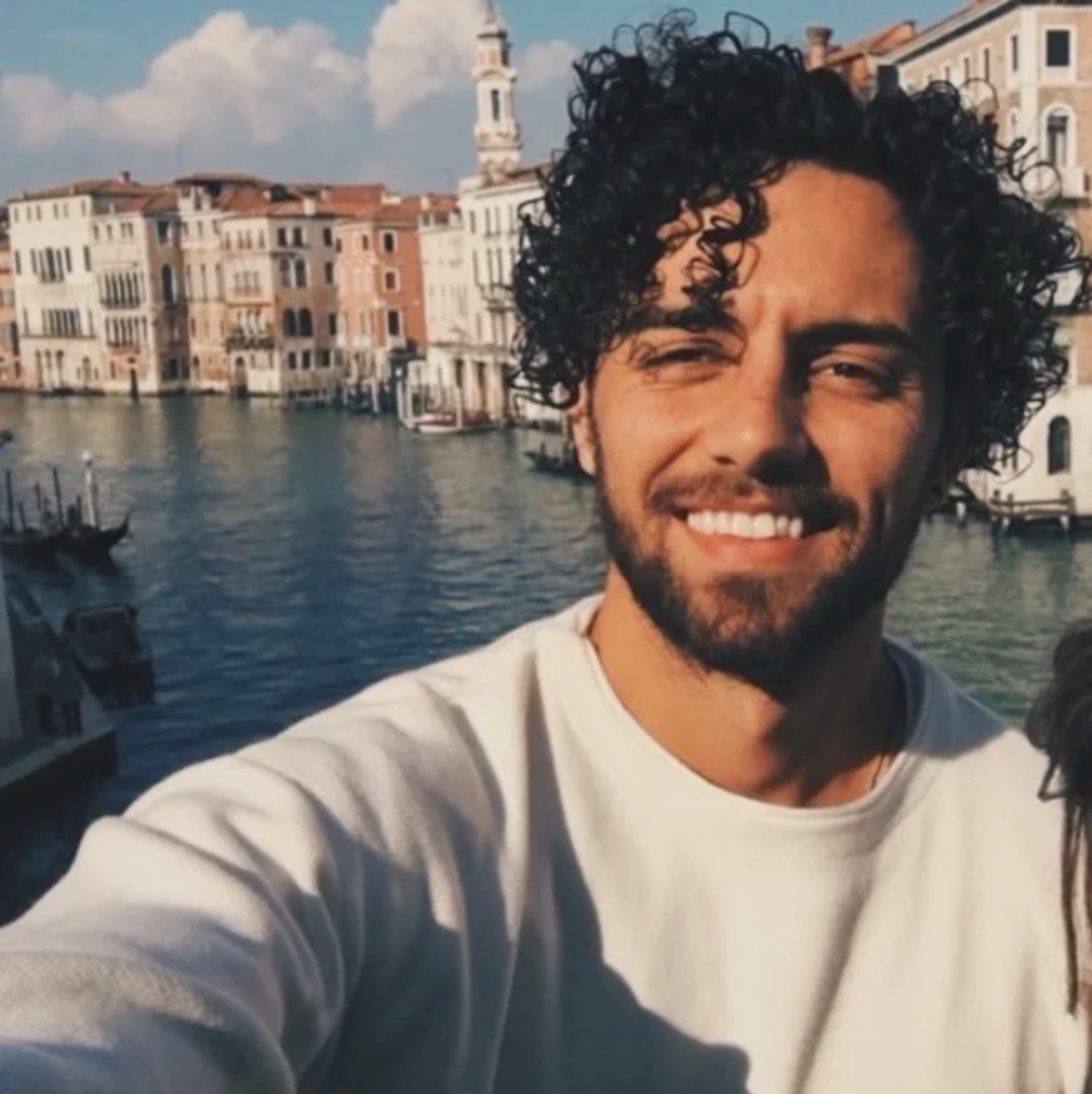 Today, we talk to our Nov/Dec 2019 Best Microshort bi-monthly winner, Charlie Dennis, about his film The Hug Deal. We quickly realise that Charlie is an experienced filmmaker, having undertaken many roles on numerous, and varied, sets. However, we were desperately curious to ask Charlie about how this film was made, having been informed that it was almost entirely improvised on-set. Through this discussion, we cover how leftover gear can be utilised intelligently and how strong themes can be portrayed in an approachable format. We speak about the film's charm, and how the effective use of comedy was developed to both convey a message but also to maintain the film's entertaining core. Finally, we learn about Charlie's ambitions to tell unique narratives in simple yet striking ways.
12. Thomas Pollock - Writing through time; telling stories from history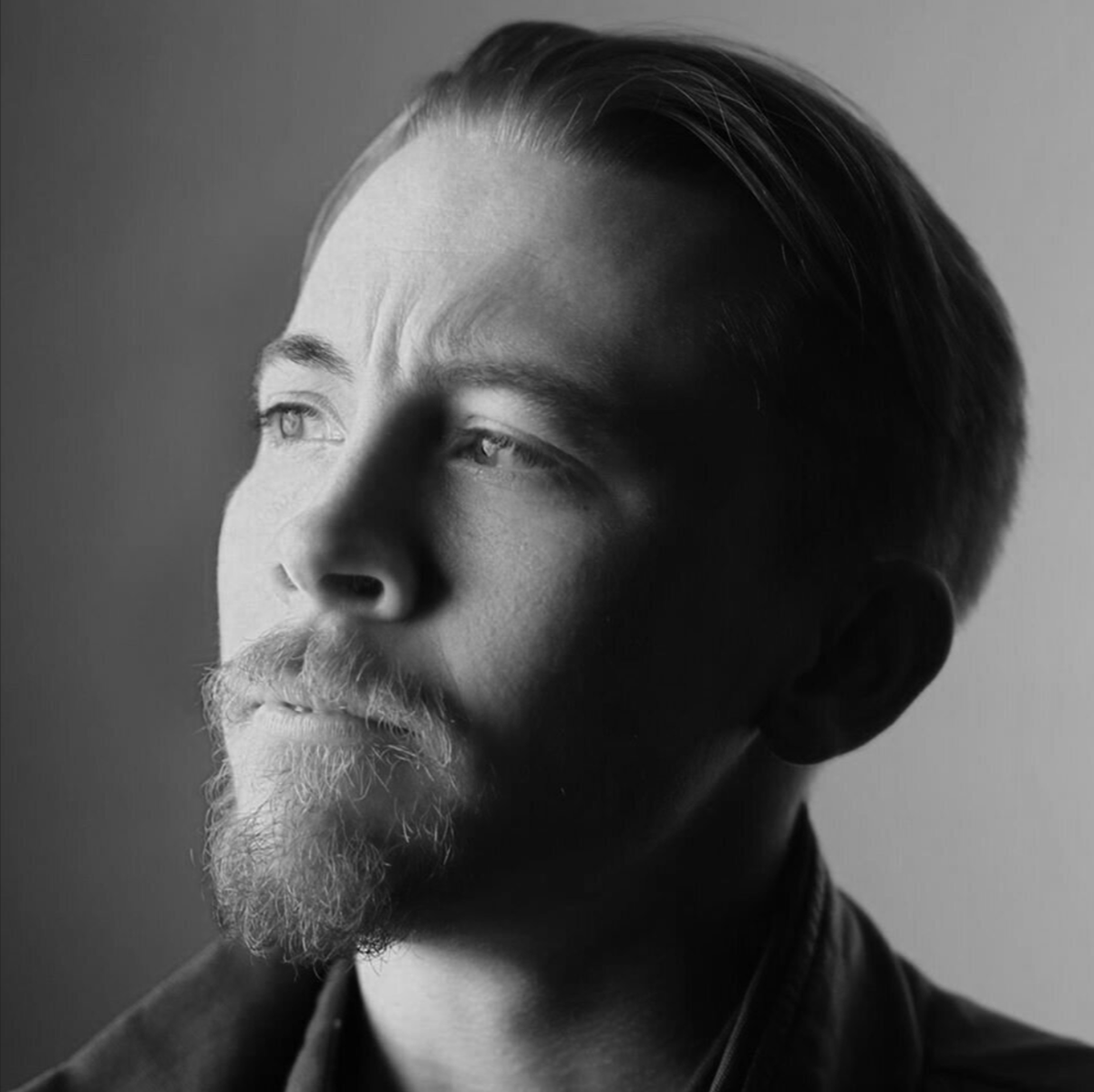 Delving back in time to World War 1, we discuss the ambitious period film, Victories, directed by Thomas Pollock. With a win for Best Writing at the Nov/Dec 2019 bi-monthly awards, we explore Thomas' experience of developing a writer/director partnership over multiple films. More specific to this entry, we learn about the team's effort to tell both sides of the story in war and about creating compelling characters that may typically be an obvious villain. We also ask about Thomas's efforts in acquiring the authentic props, costumes and narrative elements that helped to complement the well-written story.

11. Stephen Parkhurst-Telling a story quickly, efficiently, and visually as an independent filmmaker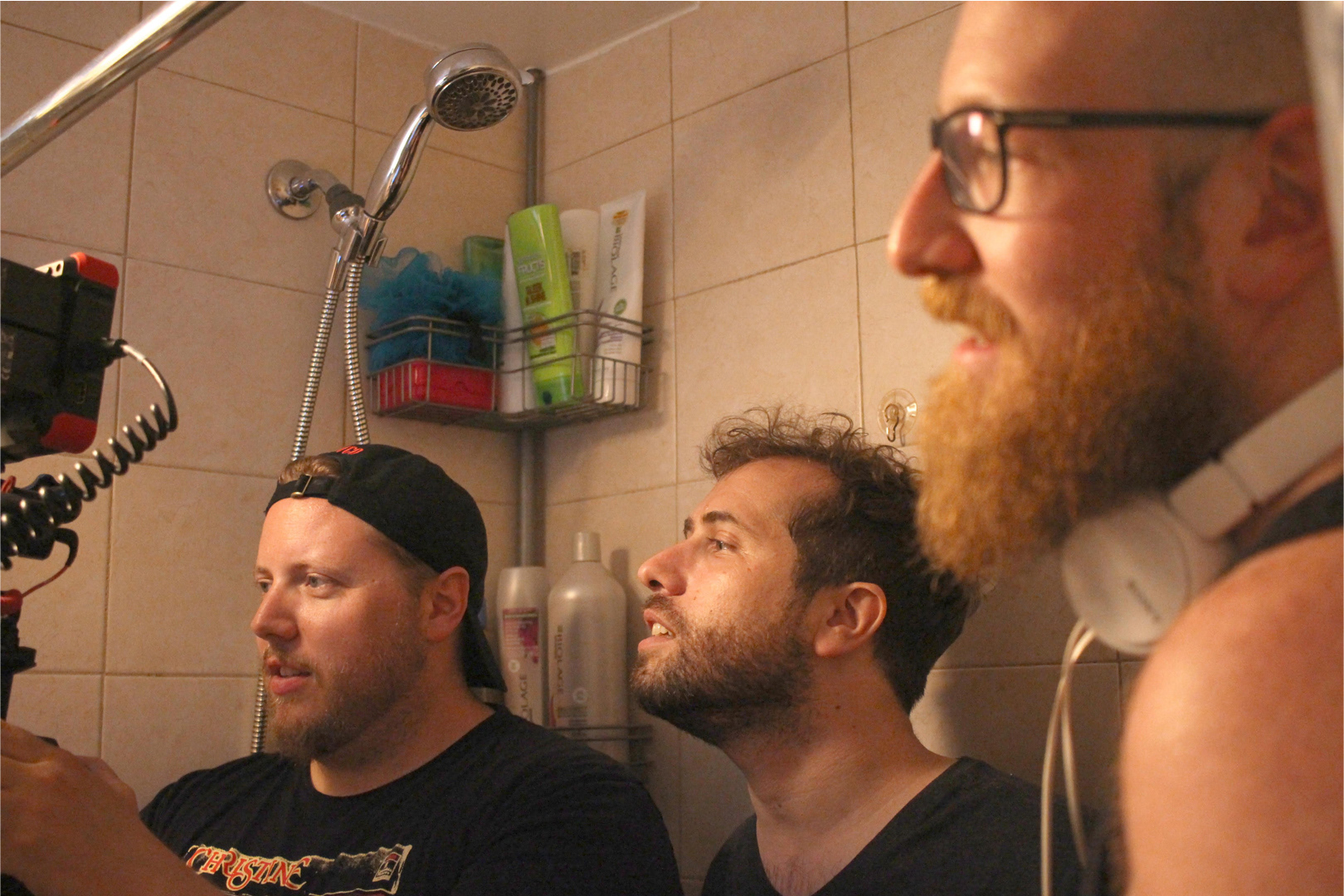 In this fascinating interview, we meet Stephen Parkhurst; director of the Best Horror Winner (Sept./Oct. 2019), Near Sight. Stephen guides us through the production of his film, sharing his thoughts on the power of short runtimes and visual storytelling. He also touches on his awareness of audience analytics, specifically on YouTube, especially useful for indie filmmakers trying to grow an online profile. Related to this, Stephen explains the importance of having a strong, and relatable, premise which should be emphasised as early into a film as possible. Further demonstrating a keen knowledge of rational filmmaking, we discuss Stephen's plans to shoot the film in one night, using resources readily available to him. This is a practice we ourselves would encourage wholeheartedly especially during pre-production plan-making. Finally, we briefly explore the usefulness of using actors who are aligned with your vision as a storyteller/director and tie this together with the overarching theme of efficient filmmaking executed extremely well.
10. Jonathan Galland - Composing emotive music for film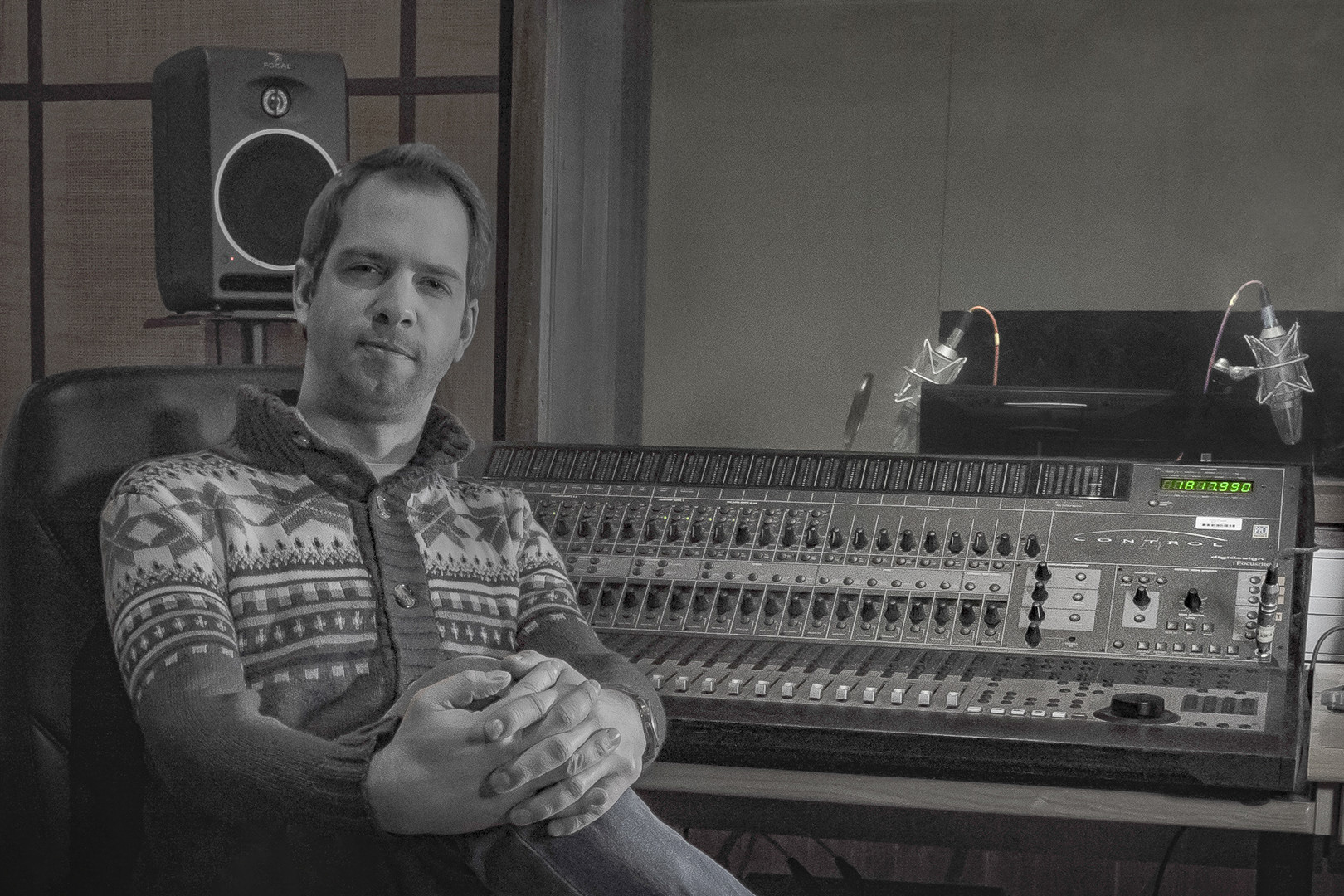 In this episode, we speak to Jonathan Galland, the composer for 'The Ribbon' which won best soundtrack in our Sept/Oct 2019 season. We find out about the interesting history of the project and how he came to it. Jonathan also takes us through the importance of music in film and some of the pitfalls and challenges that can come with collaborating on a score for a film. Jonathan's talents are clear throughout the interview and he proves himself to be someone to look out for in the industry on all of his upcoming projects.
9. Javier Dampierre - The challenges and joys of making a film in Los Angeles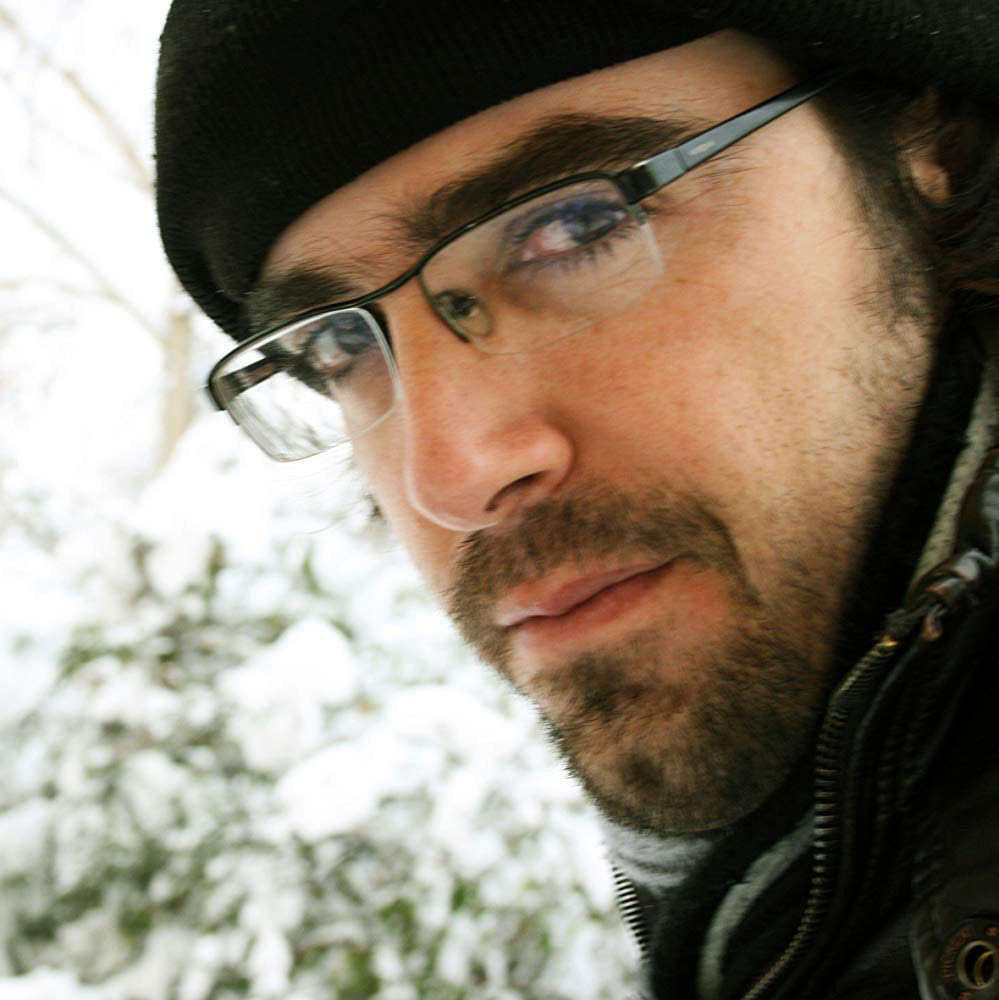 Here we speak to Javier Dampierre, director of Fifty, which won the Best Thriller award in our September/October 2019 rounds. From the interview's outset, it is clear that Javier has good experience of what it takes to work in the LA film industry. He takes us through the process of Fifty, discussing his decisions throughout, from how, and why, he chose certain crewmembers to how he explored a complex script. Javier speaks with honesty when he explains that his biggest fear was working within an apartment surrounded by windows. An advantage of this was exceptional & authentic LA scenery, but a major drawback was how much care was needed to avoid reflections in the glass. This is made more impressive by the fact that the film is shot entirely within this one room, a choice which also meant a lot of pressure was placed on exceptional performances. This point allowed us to explore his acquisition of the film's cast, including his experiences working with the high-profile actress, Dey Young. This follows with an interesting insight from Javier that emphasises the usefulness of rehearsals. Primarily, how they can be used to create familiarity between actors, freeing them to explore their parts in full.
8. Hendrik Harms - Being creative throughout film production and using the modern world to your advantage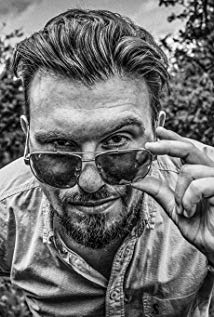 In this interview, we speak to Hendrik Harms who took on the lofty challenge of adapting a Stephen King story into a short film. His film 'All that you love will be carried away' captured our attention in the sheer diversity of its characters and how the actor's portrayal of them earned the film the 'Best Ensemble Cast' award. In many ways, we come to understand that Hendrik is a creative mind, beyond just narrative decisions but throughout production. For example, we discover that he chose to employ an unusual casting brief to the potential actors, to allow them almost complete freedom to develop their chosen characters. This certainly lead to energetic performances that were filled with surprising elements and layers, always a director's dream result. Delving further, we find that Hendrik has ambitions and a cause similar to our own, as the topic of the industry, as a whole, takes precedence. Excitingly, Hendrik shares our views that the modern world makes indie filmmaking monumentally more viable and we thoroughly enjoyed hearing his positive outlook on the future!
7. Eoin Cleland - Transitioning between low budget filmmaking and BBC funded TV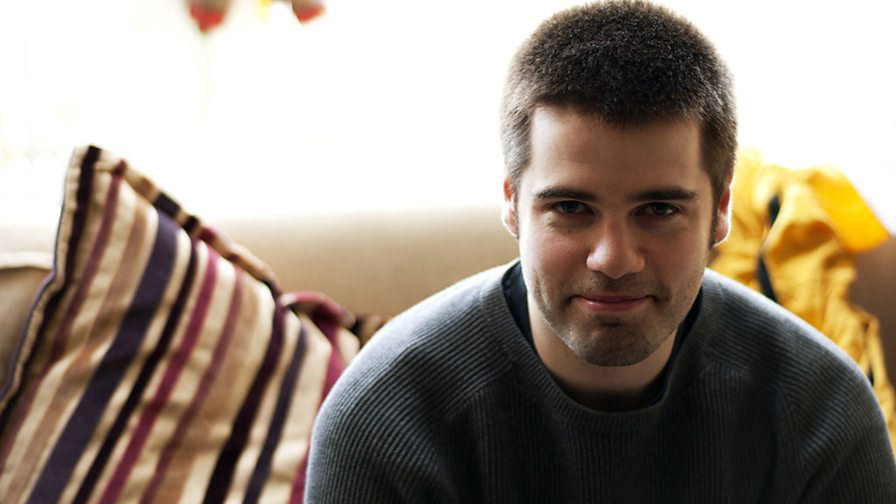 Long-time filmmaker, writer and director, Eoin Cleland, talks to us about his award-winning feature 'Ups and Downs'. The film won Best Feature in our 2019 Sept./Oct. Bi-Monthly awards. We discuss how Eoin earned his role as director of a BBC production after learning his craft on indie projects. We also cover how even on a "bigger" set there can still be moments reminiscent of the early days of a filmmaking career. The conversation culminates in showing Eoin's passion for telling authentic stories with fully realised and well-rounded characters, showing real-life, beautifully.
Episode 6 Noémi d'Ursel - Searching for sincerity and beauty in film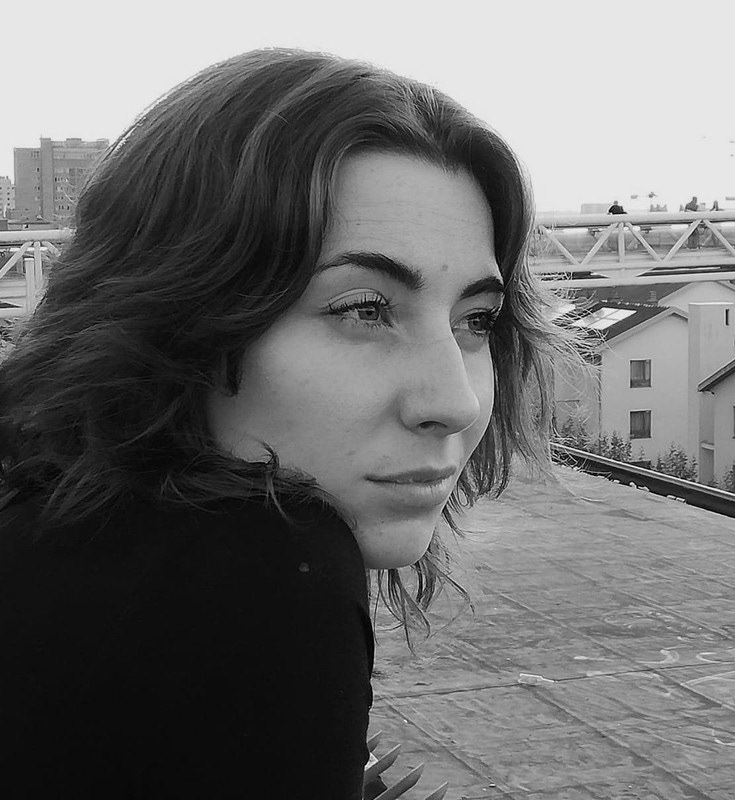 Emerging film director, Noémi d'Ursel, talks to us about her period film 'La chambre aux oiseaux', or 'The Bird Room' which won Best Art Direction in our 2019 Sept./Oct. Bi-Monthly awards. Early in the interview, we discover that she approached her film instinctually, with only a guideline script, from the outset. Delving further, we discuss her innovative approach to filmmaking with a keen focus on capturing beauty and sincerity as a priority. Echoing this penchant, we even uncover how some initial ideas emerged through the desire to use a location very dear to her heart. Not only was this very moving to hear, but it also shocked us to learn that the location was carefully chosen from a logistical/financial point-of-view. Finally, we find that Noémi has a real passion for creativity and has a desire to host a creative retreat - for filmmakers & writers etc. - within her film's own manor house.
Episode 5 Cat Watson, Director of 'Dance of the Porcelain Demons' talks to us about her unique horror short
In this interview we meet Cat Watson, director of 'Dance of the Porcelain Demons' which won Best Hair and Makeup at our Sept./Oct. Bi-Monthly Awards. Cat provides a plethora of unique, yet relatable, experiences that occurred when making this film such as, language barriers between her and her performers, working in a spooky location with pesky radiators and also the necessity to make a non-cliche horror movie. We delve further into this desire and discuss the state of the horror genre including the overuse of jump-scares. Additionally, Cat describes her feelings towards the film industry in different cities and how she is now less-constrained by the restraints the industry once had upon her. Alongside Cat's interview, we also talked to her makeup/SFX team to learn more about their work in the film and uncover the highlights and challenges of working in this department. Follow the links below to follow and support Cat and her team on their endeavours!
How did you start your career as a Makeup Artist? 
A: By painting halloween masks on my friends and myself, from creating SFX makeup from paper tissues, etc. 
What is your favourite part about being a Makeup Artist? 
A: New Challenges and mostly creating monsters. 
What are some difficulties of having a career as a Makeup Artist? For example, are there any difficulties based on where you live? 
A: Yes there are, Czech productions don't pay much to SFX makeup artists. Of course there are more opportunities in Prague and I don't mind having to travel for work. 
What advice would you give someone who wants to get started as a Makeup Artist? 
What were the most noteworthy moments from Dance of the Porcelain Demons? 
A: The making of the final appearance, staying in a room supposedly possessed by ghosts, and putting large Scalia contact lenses on actors who had never worn them before. 
What were the difficulties in creating the prosthetics/makeup for Dance of the Porcelain Demons? 
A: The above, mainly to make them look truly like stationary dolls. Jakub eventually decided on unsoftened silicone. The original actor for the Soldier Doll ended up getting sick and having to be replaced at the last minute which was a major issue as the prosthetic was pour off (moulded to his face). 
What lessons or experiences will you learn from Dance of the Porcelain Demons and implement in your next project? 
A: That I want to be even better. 
Can you tell us about other projects that you are currently working on, or projects you will be working on in the future? 
A: I'm going to do mainly music clips and some commercials , I don't plan too much ahead. 
What do you want to have achieved as a Makeup Artist by this time next year? 
A: I want to learn basic makeup, I'm awful at making people look good. 
Nikushé and Jakub are absolutely amazing and much of the films success is due to them. I am still blown away by how incredibly talented they are and the unbelievable job they did taking an idea from my head and making it a reality. Their professionalism and genuinely wonderful presence made the set a fun place to be and they deserve every bit of the recognition they're getting from their talents. Nikushé even helped with translating to the actors on occasion and always made everyone smile. Any chance to work with them will be a great experience! 
Episode 4 Tatjana Anders discusses the making of her film 'Your Reality'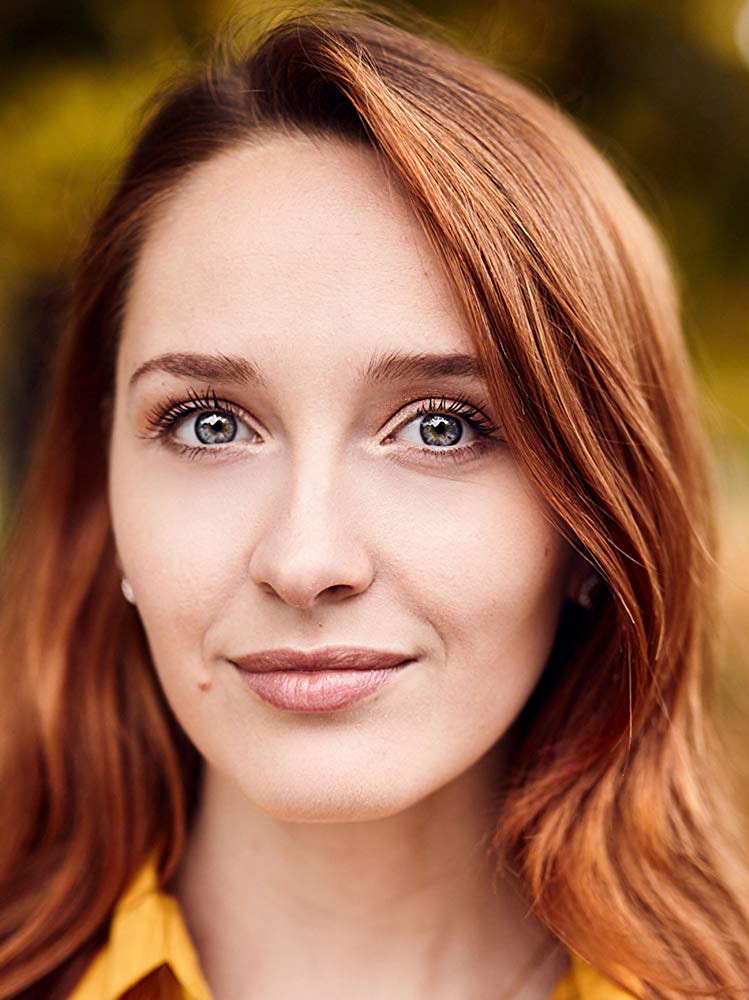 Actress, Tatjana Anders - winner of White Deer IFF's 'Best Acting' and 'Best Short' Bi-Monthly awards for Sept./Oct. 2019 - discusses the creation of her recent film 'Your Reality'. During the Podcast, Tatjana guides us through the inspiration behind her film's principal message of gaslighting and discusses why she wanted to write a story & role that had a real purpose. As we delve further into her filmmaking process, we discover the difficulties of gaining investment and the struggles of crowdfunding. However, we also learn about the importance of collaboration and how belief in a shared vision can lead to great results. Finally, Tatjana gives essential insight into identifying your own readiness to take on challenges and encourages other filmmakers to do as much with their projects as possible.
Episode 3 Making the most out of the resources you have and collaboration with Actor Mark Wisdom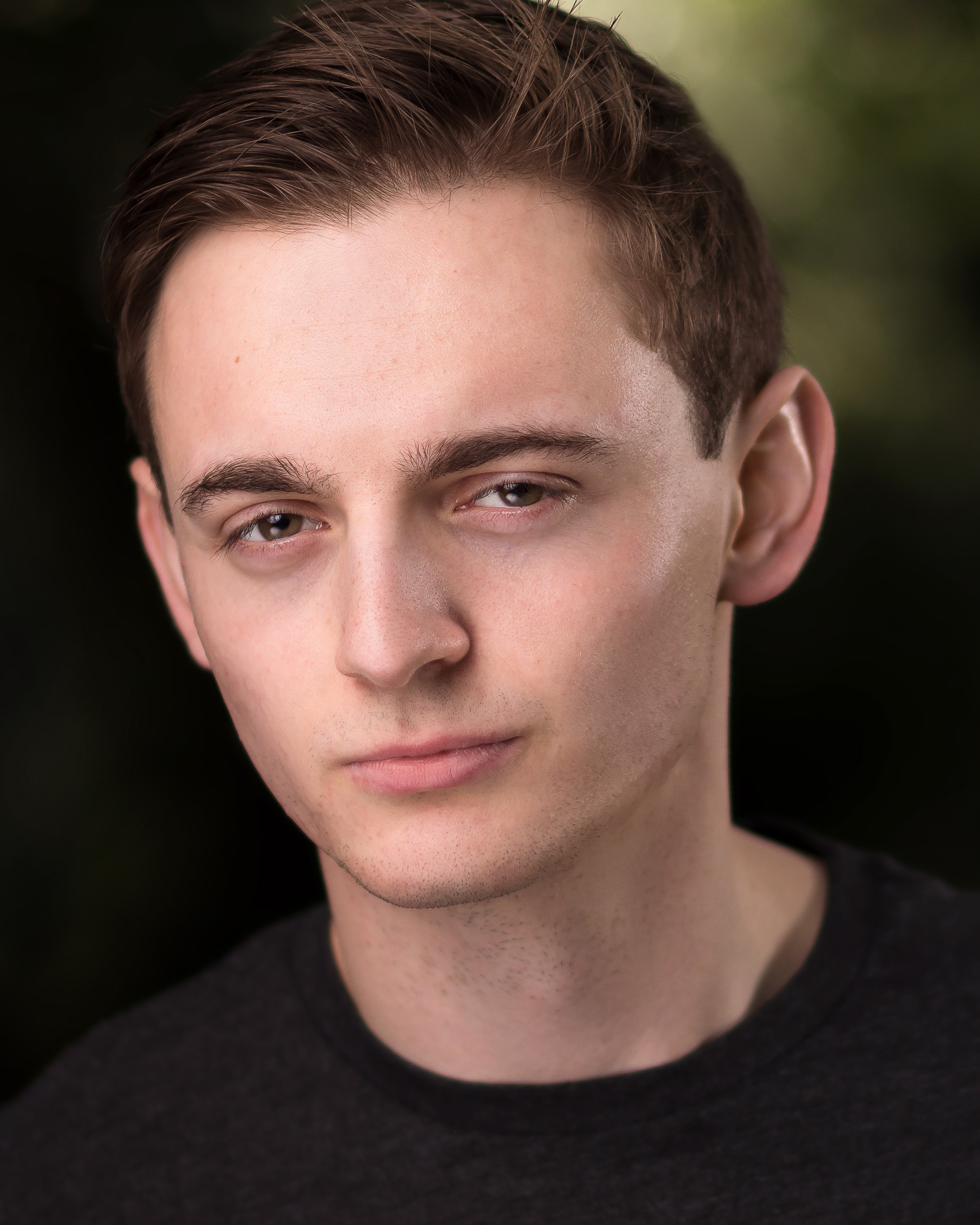 Episode 2 Big Picture Thinking with Director Alastair Railton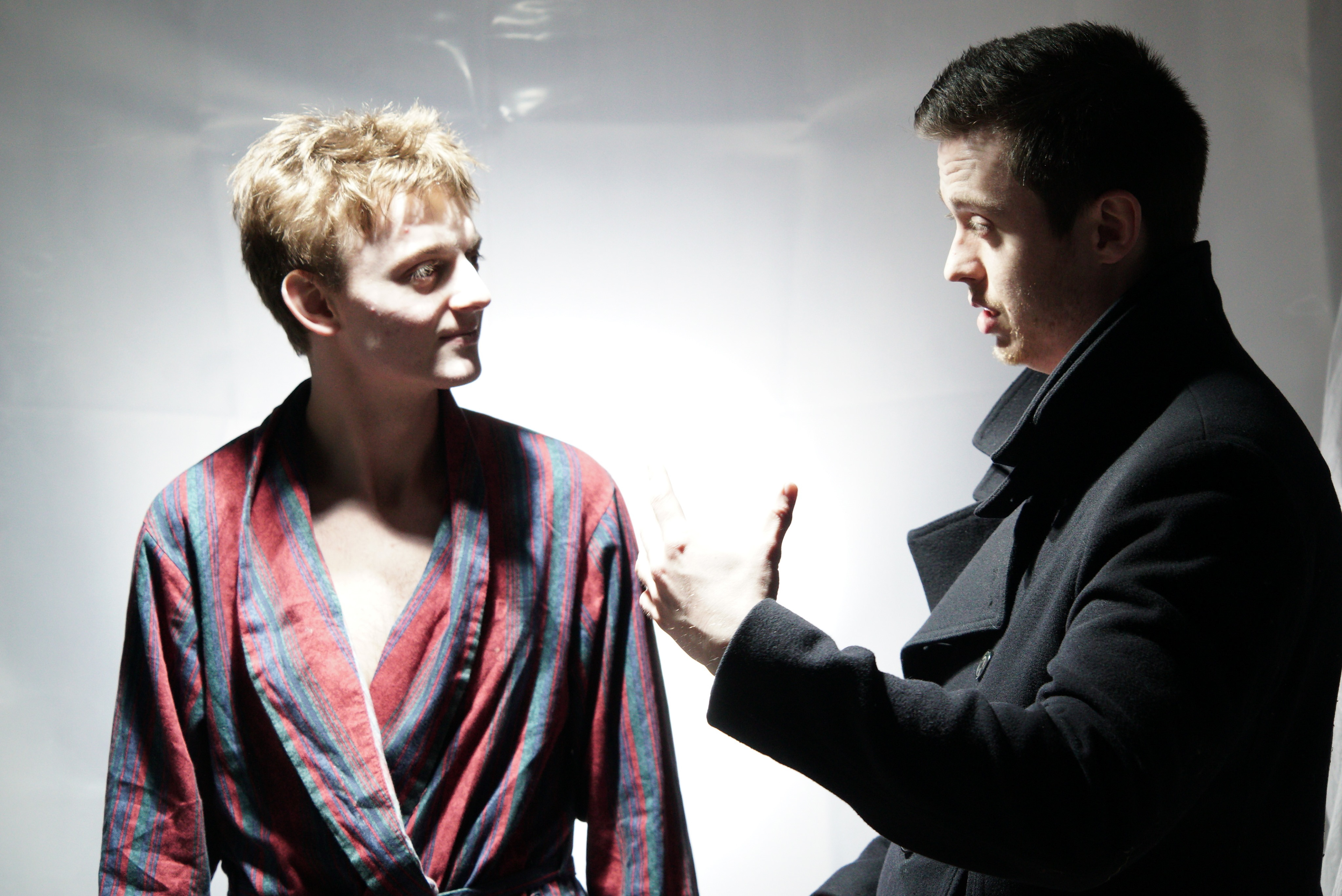 Episode 1 Finding a career in storytelling with DOP Adam Sandy